YOUR INSIDER GUIDE TO BARCELONA
What's on in Barcelona

The excitement builds as the first acts are announced! Primal Scream, The War on Drugs, Andrew Bird and Father John Misty are set to headline this year's exciting and appropriately named Vida Festival. The festival, which takes place from 2nd – 5th July, promises to be a vibrant, energetic celebration of rock, pop and contemporary music set
0 comments

This spectacular night-time itinerary in one of Barcelona's most emblematic buildings is a full-immersion experience that will give you a deeper insight into Antoni Gaudí's creative vision. The architect was highly influenced by nature, translating its organic shapes and sounds into the architectural features of his works. An audiovisual show takes us on a journey
0 comments

Works by four generations of artists question the range of possibilities between desire – the things we wish for, and the necessary, the things which have to exist and to be this way.
0 comments

This prestigious music festival takes over the luxurious gardens of Palau Reial. June's concert highlights include the Pet Shop Boys (8th), Goran Bregovic and his Big Balkan Party (13th), Ana Belén y Victor Manuel (14th), Buena Vista Social Club (19th), Spandau Ballet (20th), and Sara Baras (24th.) You'll find the best festival food in town
0 comments
All you need to know about Barcelona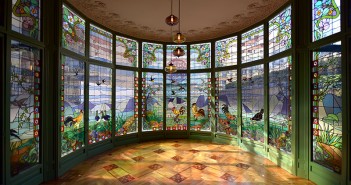 Barcelona experienced a cultural Golden Age around the turn of the 20th century. A generation of talented architects and craftsmen rose to…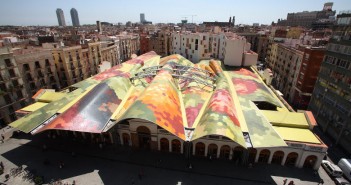 Every district of barcelona has its own market. Discover the local food markets as well as favourites that sell second hand and vintage items, and flowers.