Each neighbourhood of Barcelona has its own characteristics; the architecture, distribution of apartments, ratio of residential to commercial spaces and of course nearby landmarks, parks and main roads. If you're staying in a Barcelona rental apartment, or getting your bearing around the city, here are a few insider tips to help you make sense of where you are.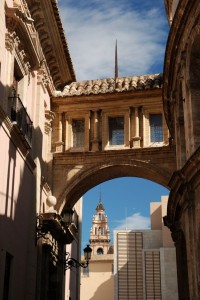 Gothic 
If the stones of Barcelona's old town could whisper they would tell of a fasciating history. If you have chosen an apartment in this neighbourhood the first thing you will notice is the labyrinth of narrow streets and densely packed apartments. Most of Barcelona's administrative buildings are here.  Many of the old buildings don't have lifts, and the demographics are a mix of older residents and international residents who stay for a few months or longer. Noise pollution is a problem and has caused many bars to lose their license, so make sure you leave venues quietly.
Born
This trendy neighbourhood has several prestigious museums and galleries. It was traditionally the commercial district, and there are still many boutiques and shops that sell artisan products. You'll find a mixture of old apartments and ultra modern renovations.
Raval
In the last 20 years this neighbourhood has improved drastically, with the creation of the Rambla Raval and new cultural attractions. It remains the most multicultural inner city district. It's generally safe, but be alert when crossing the Raval at night.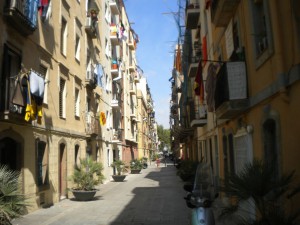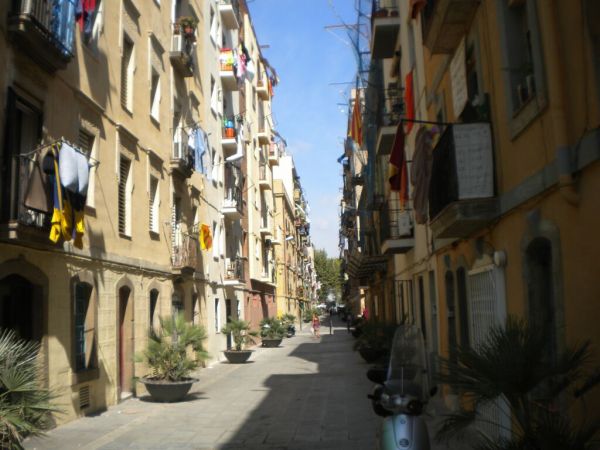 Barceloneta
Nothing represents Mediterranean Barcelona like the Barceloneta neighbourhood! This was traditionally home to a modest fishing community. You can still find some old style bars and tavers, with some of the best seafood and tapas in town.  It's worth mentioning that the recent tourism boom has left some of its older residents feeling disorientated. Most of the apartments are just 30m2 with one bedroom, so living conditions are tight.   If you're staying in an apartment here make sure you don't disturb your neighbours as the houses tend to have paper-thin walls.
Port Olympic
Many of its apartment blocks and facilities were built for Barcelona's 1992 Olympic Games in 1992. This seaside neighbourhood lies between Barceloneta and the more industrial area of Poble Nou.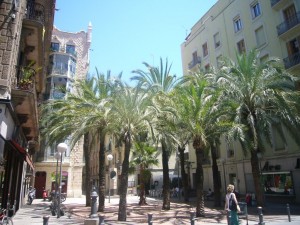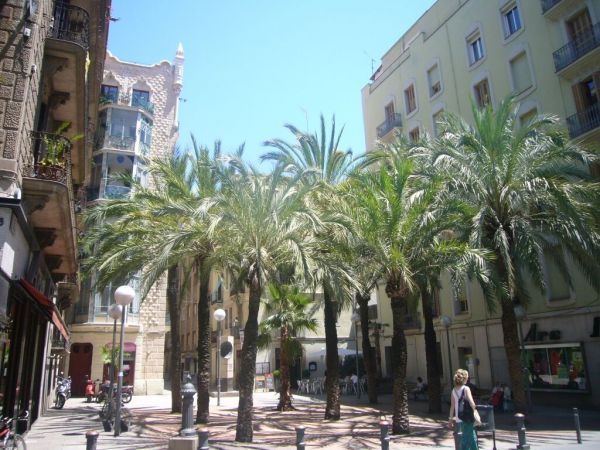 Gràcia
Once an independent village, Gràcia still retains a strong sense of its own identity; alternative, slightly bohemian, and very Catalan. It is popular with students, and has lots of squares lined by bars and terraces, and a busy agenda of local festivals and cultural events.
Eixample
Eixample name means "grid", and this large district stretches in a criss-cross of avenues above the city centre. Many of its apartments were built by Modernist architects, with high ceilings and windows and elegant finishings.