javhide.com
https://javplays.com

Upcoming Events
Events List Navigation
October 2019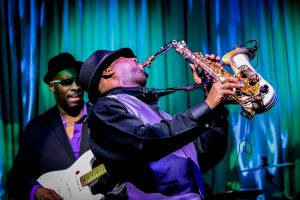 If you like Jazz music and are in Barcelona you´re in luck, because one of the most important events of this genre of music in the world returns for another year… the Voll-Damm International Jazz Festival in Barcelona 2019!
The Voll-Damm International Jazz Festival in Barcelona 2019 celebrates is 51st edition this year, whichwill take place on the 13th October until 20th February in 2020- so no excuses not to go to some concerts! During these 5 months where Barcelona immerses itself fully into Jazz culture and host more than 70 concerts in emblematic institutions such as El Palau de la Música Catalana, la sala BARTS en el Paral·lel, el conservatorio del Liceu and, of course, The old factory of Estrella Damm- which is the official headquarters of this event.
Also, during the Voll-Damm International Jazz Festival in Barcelona 2019 they have organised diverse activities so that everyone who wants too, can partake in this movement in everyway other than simply attending a concert. In the same way, they will be able to participate in games, attend conferences, masterclasses, meet up with other artists. Above all, fully enjoy Jazz music
Some of the celebrities that participate in the festival by sharing their music with the public are: Chucho Valdés, Joan Chamorro, Kiki Morente, La Sant Andreu Jazz Band, Ignasi Terraza, La locomotora Negra and Andrea Motis, among others.
Furthermore, in the Voll-Damm International Jazz Festival in Barcelona 2019 they also present to you the event "DE CAJÓN (In the box)! Flamenco Festival of Barcelona" where some of the top stars of this beautiful art are: Dúo del Mar, Tomatito y José Mercé, Rafael Riqueni , Las Migas, Farrucos y Fernández, y Estrella Morente; and many more.
Purchasing entries and the prices of Voll-Damm International Jazz Festival in Barcelona 2019:
The festival has 43,000 tickets available, which have an average price of €30. Similarly, the event offers the following passes:
• Artist tickets (EG all the concerts of Andrea Motis)
• Barcelona Jazz, eight large concerts specially selected
• Free Jazz (30% discount on 5 or more concert entries when purchasing together)
• Sant Cugat (tickets to the two concerts at the Auditorium theatre of Sant Cugat)
These entries can be bought online, on the phone or at the ticket office
Find out more »
November 2019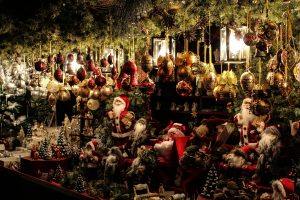 Christmas is around the corner and, to be honest, we are not very happy about it. Therefore, as it cannot be any other way, the city that celebrates it by decorating its streets and throwing one of the most special Christmas events for Catalans… The Santa Llucia Fair in Barcelona!
The Santa Llucia Fair in Barcelona is a Christmas Market that is celebrated every year in the Plaza de la Seu, just in front of the Barcelona Cathedral, between the 29th November until the 23rd December. In this space, around 270 stalls and shops are situated, where you can find everything related with Christmas (decorations, gifts, manger figures and many more). Down to this, there is so much to see at the fair that it is divided into four areas depending on what they sell: Manger figures, vegetative decorations, handcrafted or zambomba drums. Likewise, in addition to what this space offers us, they also usually have activities for kids so they don´t get bored as the adults shop.
One of the things that makes the Santa Llucia Fair so special is the fact that it is a Christmas Market that is focused on the oldest manger figures in the world. The first accounts we have of them date back to 1786, although this is the say that they are probably a lot older. In the beginning this market was made up of some small shops for manger decorations that were on the plaza with the target of, people leaving mass, to get them to buy clay figures to put in their manger.
Without any doubt, this is the perfect site to go to if you want to completely immerse yourself in Catalan Christmas traditions like the manger, Uncle Christmas or the figurines and bring home an original memory of your stay in Barcelona.
Find out more »
+ Export Listed Events