javhide.com
https://javplays.com

Upcoming Events
Events List Navigation
October 2018

Visit the Stanley Kubrick Exhibition at the Centre de Cultura Contemporánia de Barcelona (CCCB).  The exhibition chronologically displays the legendary director's career and honors his films. It includes over 600 pieces about his works. Such as actual costumes from films, props from sets, storyboards, scripts, photos, and audio visuals.  All of his films are presented including 2001: A Space Odyssey (1968), A Clockwork Orange (1971), Barry Lyndon (1975), The Shining (1980), and Eyes Wide Shut (1999).  The exhibit has been in various cities all over the world such as Los Angeles, Mexico City, Paris, and Seoul.  The exhibit will be available in Barcelona from October 24 until March 31, 2019.
Find out more »
February 2019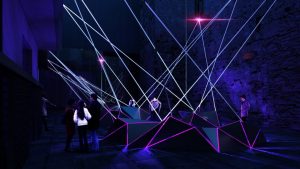 Illuminations decorate the old squares and patios of Poblenou  during the Festes de Llum Barcelona, using new technology to create awesome effects with artistic installations, projections and creative lighting. The twenty international participants include architects, designers and artists who explore new technologies of illumination through projects that range from large-scale projections, interactive installations and dynamic lighting in the urban spaces of Barcelona's Poblenou neighbourhood. There is also a section curated by local students from architecture, design and art schools who will be presenting their own projects.
Find out more »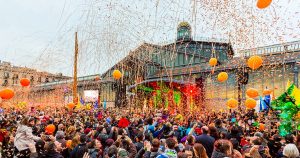 Barcelona carnival 2019 welcomes a week of street parties and concerts, on a smaller scale to the nearby town of Sitges. The majestic Carnival King kicks off the festivities accompanied by his carriage and accomplices, the Seven Ambassadors of Fun. He ascends a stage, proclaims his reign and the mayhem begins.
Find out more »
+ Export Listed Events