Sometimes planning a trip can be hard especially when you have children to entertain. Barcelona is filled with activities for people of all ages, so there are many things you can do with the whole family. Here are some family friendly activities in Barcelona that you and your kids will enjoy!
Family friendly activities in Barcelona:
Barceloneta Beach
Everyone loves a good beach day! You can soak up the sun at Barceloneta and enjoy the gorgeous view of the sea. Walk down the beach and check out the elaborate sand castles being built. Your kids will love them and maybe even inspire them to try and build their own.
Montjüic Cable Car Ride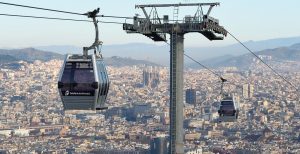 Montjüic is great for kids because even getting there is exciting. There are cable cars that you can ride that take you up to the Montjüic Castle. Riding the cable car gives you one of the best views of Barcelona and lets you see 3 stops of Montjüic. You start at Parc Montjüic, then Montjüic Castle, and finally a lookout stop before continuing back to Parc Montjüic..
Magic Fountain
Another great activity to do with the family at Montjüic is the magic fountain. During this spectacle, the fountain uses water, lights and music to put on a show. This is a must see in Barcelona and a great nighttime activity to do with children.
Tibidabo Amusement Park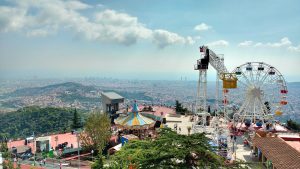 This amusement park has rides and fun activities for all ages! It is a bit of a hike to get there but there are easy transportation options such as shuttles if you are traveling with younger children. The rides include a ferris wheel, merry go round, roller coaster and much more. There are also activities such as bumper cars and plenty of food options.
Ciutadella Park
There are a lot of both relaxing and exciting activities to do in Ciutadella. This inclu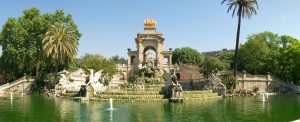 des an abundance of kid friendly entertainment. You can take a walk and see all the gorgeous scenery, row boats on the lake, feed the ducks, go to the Barcelona Zoo, blow bubbles, visit the playground and play ping pong. You can spend an hour here or the full day, either way it is a great place for families.
Now you have no excuse not to visit our city! So pack your bags, reserve your ideal apartment and come to enjoy all the family friendly activities in Barcelona.