After eating tapas and paella for days in a row, some people are looking for something else to eat. Lucky for you, Barcelona is home to numerous great sushi restaurants for you to enjoy. For anyone who fancies a break from the Spanish and Catalan cuisine, we will show you the best sushi restaurants in Barcelona!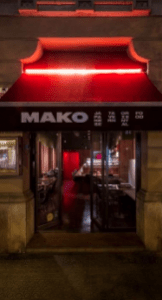 The first amazing sushi restaurant in Barcelona we want to share with you is Mako BCN. It is situated in Eixample, which makes for the perfect place to have dinner or lunch whilst exploring the centre of Barcelona. We recommend their menu of the day specials, which only cost €16! The chefs at Mako BCN make sure that you will leave their restaurant with a big smile on your face and a full stomach. Also, Mako BCN deliver their great meals to your apartment in the city. This way you can enjoy your food in the comfort of your own accommodation! If you opt to eat at the restaurants, please make sure you reserve a table in the evening as it is a popular restaurant amongst the Barcelona locals. 
Consell de Cent 255, 08011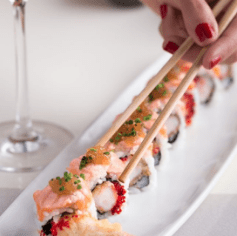 Another great sushi spot in Barcelona is Ikibana. With 3 restaurants spread throughout the city, you are more than likely to be close to at least one! Their cuisine is an exotic combination between Japanese and Brazilian cuisine. They have many delicious dishes, but we simply must recommend their prawn tempura maki with avocado and mayonnaise. You will also be able to enjoy some noodles with vegetables and different kinds of meat with a secret and delicious Japanese sauce! The ambiance at this restaurant is amazing, and the interior features incredible sculpted woodwork that decorates the entire ceiling
Avinguda del Paraŀlel, 148, 08015 Barcelona
Carrer del Dr. Fleming, 11, 08017 Barcelona
Passeig de Picasso, 32, 08003 Barcelona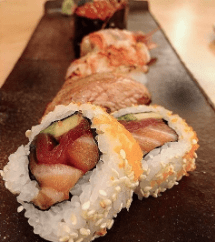 In case you are looking for a sushi restaurant close to La Rambla, Shunka is the place to be. They are located right next to La Rambla, giving you the perfect location to have a nice dinner or lunch. Shunka is a family-run business and they specialise in giving their guests a sushi experience they will remember! The environment of this restaurant has a really traditional feel to it, which makes it a great place to have a break whilst sightseeing in Barcelona. Shunka only use fresh products for their restaurants, and you can definitely taste the difference! 
Carrer Sagristans, 5, 08002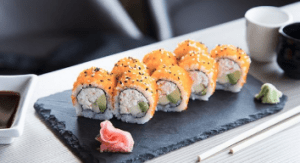 Watatsumi is perhaps our favorite restaurant on this list. It is located on the open, panoramic terrace of Arenas de Barcelona shopping centre. This unique location makes for a great view on the Catalan capital. Especially at night, the view is spectacular, so make sure to bring your camera! As for the sushi, the chefs here make sure that all their products are fresh, and it tastes amazing. After your dinner, you can have a lovely walk around the terrace on top of the former bullring. It will be an experience worth remembering during your next trip to Barcelona. 
Gran Via de les Corts Catalanes, 373, 385, 08015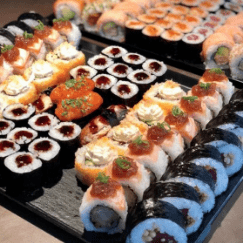 Our final great sushi restaurant in Barcelona that we would like to share with you is SushiFresh. Being located in the Gràcia neighbourhood, it makes for a great place to have dinner for anyone trying to get away from the hustle and bustle of the Barcelona centre. As the name suggests, the products are incredibly fresh in this restaurant. The ambiance in SushiFresh is amazing, and it will immediately make you feel welcome. In addition, SushiFresh delivers their meals to you and they offer special catering services as well! Nonetheless it is definitely a place worth visiting for an authentic sushi experience in Barcelona, so make your reservation now.
Via Augusta, 65, 08006