Barcelona Connect offers useful information and insider tips for visitors and tourists in Barcelona. This blog was created in 2014 and, since then, it has made over 800 posts with tips, advice and secrets about Barcelona that very few people know about, do you dare to find out?
Here you will find all the information you need to organise your trip to Barcelona, for example:
• A guide for 48 hours in Barcelona
• The essential sites to visit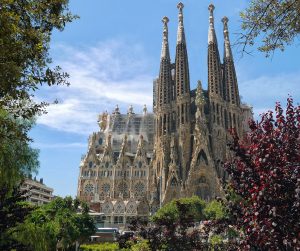 • The best places to stay in Barcelona
• The best restaurants in the city
• The history of Barcelona: all the secrets of Roman Barcelona and Medieval Barcelona
• Beginners guide to Catalan: the official language of Catalonia
• The best viewpoints in the city
• How to save in Barcelona
• Things to avoid so that you don´t get ripped off
And lots more information!
Barcelona Connect Magazine
Barcelona Connect has its own magazine, which is distributed completely free of charge to over 80 touristic points throughout Barcelona, arriving to an audience of approximately 35,000 people. In its over 10,000 impressions per edition, the Barcelona Connect Magazine is an essential tool for everything that you could wish to know about the necessary information in order to be able to enjoy Barcelona to 100%. So yes, keep an out as a new edition is published every two months!
Barcelona Connect Team
Its contributors are made up of as many locals as international residents that live in Barcelona, who aim to share their knowledge of the city with everyone who is interested in discovering more about this popular tourist destination.