Barcelona is a great holiday destination for every type of visitor. Whether you are travelling with a group of friends, as a couple or in the company of your family, Barcelona offers a great experience to all. Today we will focus a little bit more on the family visitors, as we will show you some of the best family-friendly activities in Barcelona. Make sure to take some notes so you can experience them yourselves during your next stay in the Catalan capital!
Have a picnic in Barcelona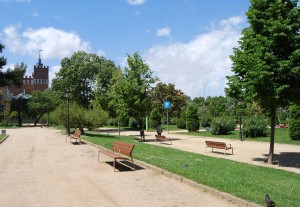 A great way to enjoy the Mediterranean weather and amazing atmosphere is to have a picnic in one of the many parks in Barcelona! Some of the most popular locations are Parc de la Ciutadella, Park Guëll or Park Montjuïc. These green spaces offer more than enough space to have a great family picnic. These places are all fairly easy to reach by metro, but you can also take a taxi as well. These parks make for a nice walk and you can visit some of the panoramic viewing points overlooking Barcelona from the top of Park Guëll and Park Montjuïc!
Tour Barcelona by Segway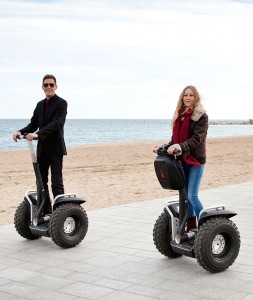 Another family-friendly activity in Barcelona is to tour the city by Segway! It makes for a fun and unique way to explore the city and it gives a memory that will last for a long time. A Segway is a two-wheeled electronic, light-weight transport vehicle with an auto-balancing system. Although it sounds complicated, it is actually really easy to use! The official Barcelona Segway Tour offers 6 different tours throughout Barcelona. 
One of the most popular Segway tours is the Olímpic Segway Tour which will take you through Parque de la Ciutadella, Barceloneta beach and Port Olímpic. The tour will take approximately 90 minutes and it costs €45 per person. During the tour, you will be accompanied by a professional guide who will tell you everything you might want to know about the area!
Barcelona's beaches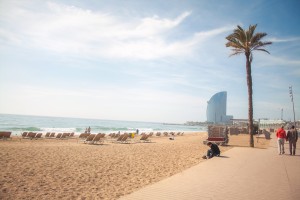 A great way to spend a day in Barcelona with your family is to visit one of Barcelona's many famous beaches. The Costa Brava is well-known for its beautiful beaches which will make for the perfect day in the sun! The most famous option is Barceloneta Beach. With its great restaurants and terraces you can't really go wrong here. However, if you want to visit a more tranquil place in Barcelona, we recommend going to Bogatell Beach. This place is perfect for families as it is much quieter in comparison with Barceloneta Beach. 
In case you are looking for a beach outside Barcelona, we recommend you visit the lovely town of Tossa de Mar, where you can combine your day at the beach with visiting a medieval castle. This combination makes for a great experience which your kids will definitely enjoy!
Take a daytrip in Barcelona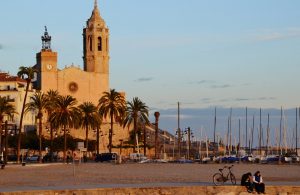 The last, but definitely not least family-friendly activity in Barcelona is taking a day trip to one of the many surrounding coastal towns in Catalonia. Away from the hustle and bustle from the city centre, you can take a daytrip to have a great day out with your family. One of these coastal towns is called Sitges. Being situated a 45-minute drive from Barcelona, Sitges is a great place to relax and unwind. Whether you decide to spend the day at its beautiful beach, or explore the picturesque city centre, you will have an amazing experience whatsoever! 
For families that are interested in historic culture, Tarragona is the place for you! This city located just outside Barcelona, is filled with Roman ruins for you to explore!