Barcelona might be famous for its amazing architecture and historical landmarks, but it is also home to many great vineyards which produce some of the best wines and Cava in the world! These vineyards make for the perfect location to take a wine tour in Barcelona. Whether you are a self-proclaimed wine expert, or you simply like drinking wine, this experience is definitely something you'll remember. Read on and find out where to take a wine tour in Barcelona!
Codorníu
A great destination for your next wine tour in Barcelona is Codorníu. A day trip to this lovely town gives you the chance to enjoy a mix of art, architecture and of course, wine! If you want, you can spend the whole afternoon exploring the fascinating Cava cellars, beautiful vineyards and marvellous gardens. This offers visitors the chance to escape the hustle and bustle from the city and to relax completely. As it is located outside the Catalan capital, you will need to take the train. Lucky for you, Renfe trains run frequently to Codorníu from the train stations Plaça Catalunya and Sants Estació. For more info on availability, pricing and other directions, make sure to check out the Codorníu winery website to get the latest updates! 
Penedès Region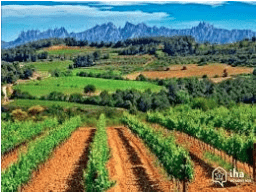 Although Catalonia is mostly famous for its amazing Cava, the Penedès Region shows you something else. This region in Catalonia is well known for its white wine and with more than 150 vineyards, Penedès is known internationally as well! This place makes for a great location to take one of their private tours of their fields and facilities. In addition, you can taste the best wines and Cava in every cellar! In case you are getting hungry whilst sipping wine, they offer an extensive traditional Catalan lunch or dinner, depending on what time you are there. They offer a special combi-price which costs around €95 and it comes with transportation from and to Barcelona, a guided tour, admission to all vineyards and a delicious meal. The tour will take approximately 7.5 hours and it will give you an amazing experience during your next visit to Barcelona!
El Moli tour
Another great wine tour in Catalonia is the El Moli tour. It is also located in the Penedès region and it offers visitors the opportunity to learn everything there is to know about the longstanding history of Cava creation. Something that differentiates this wine tour with the ones we mentioned before, is that visitors can try to master the traditional age-old practice of Cava making themselves! After visitors have sampled numerous blends of wine, they can choose their favourite one and they can try to make their own creation. When you've finished making your own Cava, you can take the bottle with you. This makes for a unique souvenir which will definitely impress your friends at home! In addition, the El Moli tour includes a walk throughout the vineyards, a behind-the-scenes look in the cellars and a delicious barbeque lunch. For more information, be sure to check out the El Moli tours website!
Wine tasting in Barcelona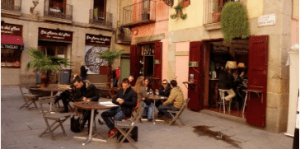 In case you prefer to taste some wine and Cava in Barcelona, that's very doable too! We recommend you visit a restaurant called 'La Vinya del Senyor' which is Catalan for 'Lord's vineyard'. It is located in the Born neighbourhood and it offers their guests an amazing wine experience. Another place within Barcelona for wine lovers is next to the entrance of Basílica de Santa María del Mar. This place offers more than 300 of Europe's finest wines, so you cannot go wrong here. Wherever you ultimately decide to go, you will definitely have a great time whilst enjoying the