Travelling is one of the most enriching things you can do during your life, and if you decide to come to the beautiful city of Barcelona, you will not regret it. Despite the fact, our city is one of the most expensive cities in Spain, if not the most. Therefore, Barcelona Connect will show you the best tricks to save in Barcelona!
How to Save in Barcelona
1-Book the Flight and Accommodation in Advance
Firstly, the most important thing you can do to save money on your trip to Barcelona, even before arriving at your destination, is by buying your flights and accommodation in advance. As you know, many search engines compare airlines to find the best prices. As a result, we recommend that you book your flight between 3 and 6 months in advance so that you can find the best prices on air tickets.
With the issue of accommodation, there is so much offer in the city that many times we do not know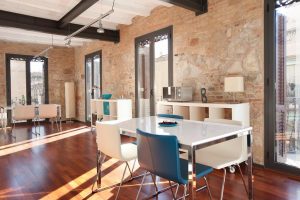 what to choose, or which areas are the best/how much we should be paying. That is why Barcelona Connect recommend the company AB Apartment Barcelona, the number 1 tourist apartments company in the city. With more than 700 apartments throughout the city, you will surely find your ideal apartment. On its website, you will see that there are apartments from €50 a night! Are you going to miss this opportunity?
2-Public Transport
Undoubtedly, one of your best options to save in Barcelona is to move around the city by public transport. Unlike other cities, public transport in Barcelona is quite affordable, easy to use, and very well connected. To move around the city you have: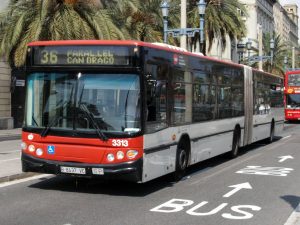 • Metro
• Bus
• Tram
• Train
• Railways
In addition, there are many options to go from the airport to the city centre, such as the train (it is in terminal 2 but there are free buses that transfer you directly there), the bus (Aerobús, or number 46) or the metro (line L9 sud). Taking a taxi to the city centre is certainly a very expensive option as it can cost you between €35 to €50.
3-Tickets
We are sure that you are planning to visit a lot of the many must-see places on your trip to Barcelona. In that case, if you are a traveller who likes to plan your itinerary, we recommend that you buy tickets in advance, as this will save you money and a lot of waiting time when queueing t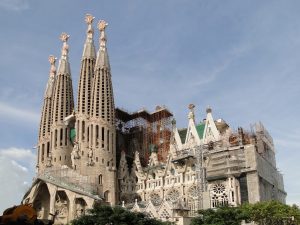 o buy tickets (sometimes in summer you can easily be waiting for hours!)
If you have a student card, the European Youth Card, a pensioners card, a large family card or a card that certifies a disability, always take it with you because you may receive a discount on entries.
For example, many of the aforementioned cards get discount on tickets to the Sagrada Familia. In addition, if you are a group of 10 people, you can opt for a guided tour at 50% discount in the afternoon and on weekends.
4-Free Places
Although Barcelona is the most expensive city in Spain, there are many activities and sites to visit for free and you will, therefore, be able to save in Barcelona:
• Museums: In Ca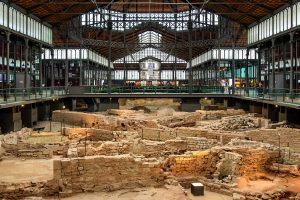 talonia, the first Sunday of the month the entrance to the museums is free, as is the case of the Picasso Museum, the National Museum of Art of Catalonia, the Museum of History of Barcelona, among many others.
• Viewpoints: there are few viewpoints that are within a tourist attraction, they are virtually free.
• Born Cultural Centre: Although you have to pay tovisit the archaeological remains, they can be seen from above perfectly for free.
• Parc de la Ciutadella and Arc de Triomf: These two must-see places are completely free.
• Plaza España and Montjuïc: Both visiting the square and going to the mountain of Barcelona is free. Do not miss all the secrets that Montjuïc hides!
• Beach: All the beaches of Barcelona and its surroundings are free public spaces, so take advantage of sunbathing and resting!
• La Boqueria: The city's most famous market entrance, as well as the rest, is completely free.
5-Food
Barcelona is a city with a gastronomy that puts most of the world to shame, and not only that, it does not have to be expensive to be enjoyed. However, there are still ways to eat for cheap if you have a very tight budget: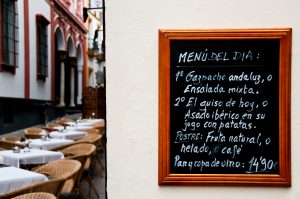 • Take advantage of the city´s good weather: A good idea to save on a meal is to have a picnic in the Parque de la Ciutadella and
• Menu of the day: This is a very typical choice in Spain
• Happy hour: If you want to go for a drink, many bars have happy hour in the afternoon, where you can have a delicious cocktail at half price.
• Too Good to Go: This is an app where different restaurants in the city sell food that has been left over during the day; prices are usually between € 3 and € 10 depending on the pack and quantity. Undoubtedly a great opportunity not to waste food and save money.
Another tip, as we said in the blog of "10 Tourist Mistakes in Barcelona That Can Ruin Your Trip", do not eat on the main streets and plazas as it is a tourist trap and you will pay for the convenience.
6-Currency Exchange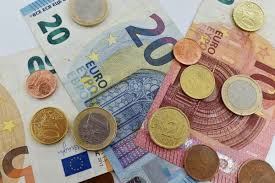 If you come from a country where the curricular currency is not the euro, you are likely to have your credit card charged for the currency rate when using it for payment. That is why we recommend that you change money in your home country so that you do not lose extra money. Alternatively, that you get a foreign exchange card without commission (there are many banks that provide them for free).
As you have seen, there are many tricks to save in Barcelona. So, do not hesitate and pack your bags to visit our wonderful city, we are waiting for you!