javhide.com
https://javplays.com

Past Events
Events List Navigation
January 2020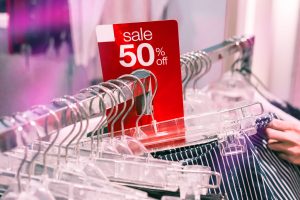 The time has come for the sales in Barcelona. The New Year means one thing-new clothes. If you like to go shopping this is one for you! Every year there are very popular sales in Barcelona where everybody enjoys going. The winter edition starts on the 7th January 2020 and last until the end of February so that means two whole months of sales in Barcelona! To be honest, everybody likes a sale, don´t they?
With the New Year on its way means that there will be lots of sales in Barcelona. Until the liberalization in 2012, they always started on 7th January but since that day, the start date has been prone to change depending on the store and place but the end date has always remained as 28th February, 2020. What will never change is the amazing offers in- store for shops like Zara and Mango, El Corte Inglés, H&M, Springfield and many more.
Sales in Barcelona
-Best stores
Stores put up their discount signage and are soon crowded with excited bargain hunters. The sale of Zara, Mango, H&M, Massimo Dutti, Pull and Bear, Stradivarius, Bershka and Oysho are the most popular among customers. Discounts of up to 70% are loved by everyone. Mango has started the sale already with 50% on the website and in the stores. The offers count until 1st March or when the stock is empty. For H&M are the discounts also 50% and if you are a member of H&M you can get a 10% extra discount. Asos was one of the first online web shops that had 70% discount on selected items. Zara has 40%-50% discount on all their clothes, shoes, bags and accessories. El Corte Inglés will start the sale one day before the Inditex but that will only be online and the next day the sale will start in the store itself. There will be 50% discount in all stores on the first days of the sale in the second days the discount will be 70% and will end on the last days with 90% when everything needs to go. So make sure that you won't miss out this amazing sales in Barcelona.
-Where to buy
If you want to go to the sales in Barcelona we recommend that you go to the centre of Barcelona and walk through the main highstreets: Passeig de Gràcia, Portal de l´Àngel i carrer Pelayo.
Another good option is to visit some of the best shopping centres of Barcelona, such as the Arenas, Maremagnum, Glorias or the illa Diagonal
Find out more »
February 2020
March 2020
April 2020
+ Export Listed Events