javhide.com
https://javplays.com

MUTEK 2020 Barcelona
March 4 @ 5:00 pm

-

March 7 @ 12:00 pm
Event Navigation
Curious about the constantly evolving art world? This digital art festival is the perfect opportunity to enjoy electronic music, participate in immersive activities, and watch life performances. Discover MUTEK!
MUTEK has been inspiring and harboring digital creativity since 2000 when it had its first festival. This non-for-profit organization strives to foster digital sound, music, and art. The annual festival is an international event that showcases original and diverse content.
This year's festival will take place March 4-7. You need to buy your ticket for this art festival in advance because they sell out quickly, don't miss out! Tickets sold out? No problem! MUTEK does individual performances and presentations on various days and separate tickets are available.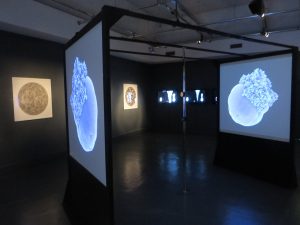 Founded in 2009, MUTEK connects spanish artists internationally. This gives artists a space for them to present their work to a global audience while meeting other fellow artists who they can connect and collaborate with.
MUTEK is always expanding and has festivals all over the world. What originally started in Montreal has now spread to Buenes Aires, Mexico City, Dubai, Madrid, and Tokyo. The faster this organizations grows the more talent is is able to showcase!
MUTEK features 5 different sections for ticket holders to experiment with. The Digi Lab uses workshops, presentations, panels, and interviews to analyze the connection of sound with images and technology. The presentations are focused on the difference between professionals, emerging artists and observers. The A/Visions section displays audiovisual experiences that engulf the viewer in high levels of artistic quality. If you are looking for live music performances visit the Nocturne section where you will find artists and a dance floor. More interest in the emerging artists? The Play section features a space for you to interact with mechanical and 3D works. Lastly Experience section of the festival is a place for people of all ages with performances, music, and food.