javhide.com
https://javplays.com

Festes de Sant Josep Oriol
Event Navigation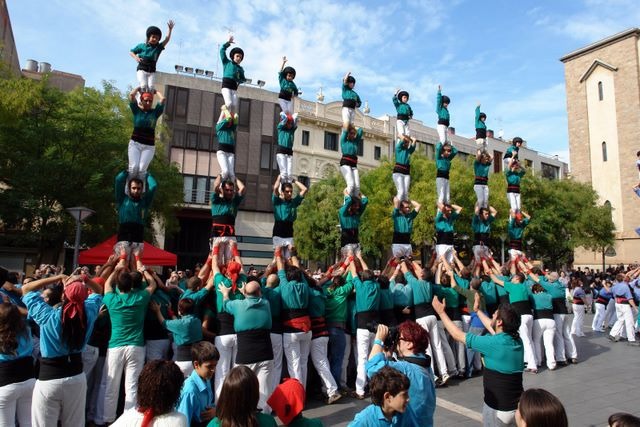 If you've been searching for an event perfect for children or families then look no further. Festes de Sant Josep Oriol is a great event in Barcelona that allows you to introduce your children to the Spanish culture. This event includes several acts performed by the Gegants del Pi, which are traditional catalan performances that go back centuries. Visitors can expect these performances as well as Catalan folk music in the Gothic quarter the weekend of March 21.
This festival is all in celebration of Sant Josep Oriol, who resided in Ciutat Vella. This saint was known for helping the sick and the poor and is greatly worshipped in Barcelona especially in the Gothic region.
A human towers display can also be expected during this celebration. Human towers is a catalan sport in which gymnasts use only their bodies to build a tower. These towers involve people of all ages including young children who crown the tower. These can be seen at many different festivals throughout Catalonia.
One of the most cherished events of the festival is the parade called Passejada dels Orioles. This parade features the Ciutat Vellas male giants. During the parade the giants give a floral offering to the saint while locals throw chocolate coins. These chocolate coins are very unique and show both the legend of St Josep Oriol and an image of the Pi giant.
During the morning parade you will be jolted awake by the joyous sounds of drummers and musicians.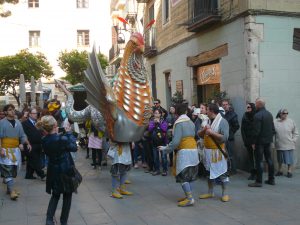 You will see the Giants and beasts participating in traditional dances across the streets as hundreds of spectators come to watch and enjoy.
Don't miss the gathering for the final dance! This is when all the giants, beasts, and heads come together in a celebratory dance to end to the festival.
This event is unlike any other and simply cannot be missed. However you would prefer to celebrate, whether it's eating, drinking, dancing, or listening there is something for people of all ages to enjoy.