There are many curiosities to be found in Barcelona, such as the ghost stations of the railway network. With 165 metro stations, Barcelona metro's is the second largest in Spain. There are 12 ghost stations we don't notice that have been left out and have their legends…
Hidden metro station

No list of metro stations is ever truly complete without its secret, almost forgotten ones.
It all started in 1924 when the Transports Metropolitans de Barcelona (TMB) started building the metro in the city. The "Gran Metro" was first put into use from Lesseps to Plaza Catalunya, which is Line 3 nowadays.
There are several hidden metro stations in Barcelona, such as Gaudí station, Correos, Banco, and Travessera in Gràcia… They are part of a hidden infrastructure we don't ever notice or even know that it exists. They are stations that are unused because of changes, new tracks, and that have disappeared from the maps. But some of them can be glimpsed in the city, like Correos station that was closed in 1972 due to its proximity to the new Barceloneta station. It has an opening in Plaça d'Antonio López. You can see in front of the main facade of the Post Office building, a ventilation grate old stairs to the station.
Some stations like Bordeta (L1) between Santa Eulalia and Mercat Nou, Correos (L4), Fernando (L3) that was replaced by Drassanes, have completely disappeared. Others like Banco (L4), Gaudí (L5) and Travessera (L3) never opened.
Gaudí metro station and other legends
This station is one of the few that people notice. It would eventually become the current Sagrada Família metro stop. In the middle of line 2 and 5, some said they have seen people (or ghosts) waiting for a train. Try to have a look next time you'll travel via Line 2 or 5. Gaudí station's platforms are visible from the train.  It can be seen through the window just outside the metro station towards Sagrada Familia in the direction of Hospital de Sant Pau station.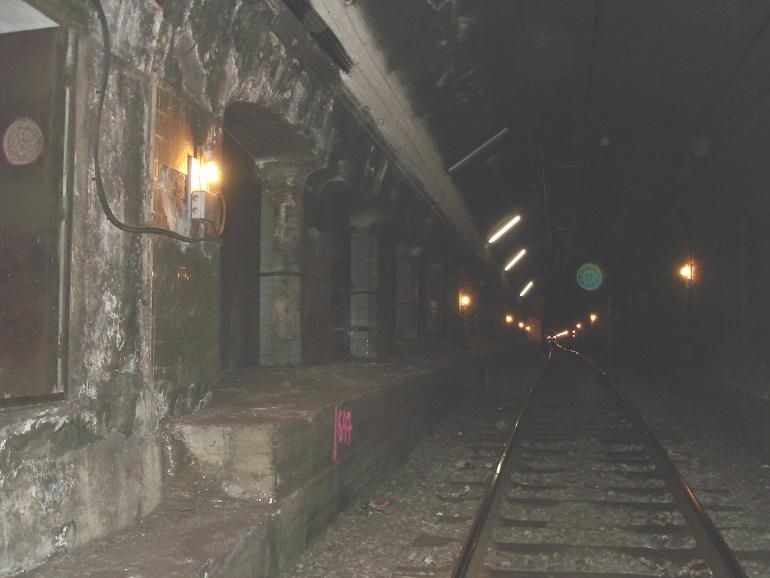 Banco station under Plaça Antoni Maura on Via Laietana is well known for its legend too. Never used, the station was said to have a corridor that led to the Banco de España through which employees carried money. The concept is similar to Correos station from where people used to exchange letters for fast transport and packets.
Air Raid Shelters
Other curiosities of the city are bomb shelters. Built during the Spanish Civil War, there are more than 1,000 bomb shelters that show how the Generalitat of Catalunya tried to resist attacks. They are a real part of Barcelona's history. Most of the shelters were built by the population. Shelter 307 was excavated thanks to the efforts of the population of the Poble Sec district. You can find it at Nou de la Rambla and is 400 metres of tunnels with toilet, a water fountain, a children's room and a fireplace. Barcelona was a test city for the bombing of civilians during the First World War, the population had to hide in those shelters and learn how to live under the ground.
A standard ticket is around 4 euros and it is worth it. We recommend to reserving in advance. Barcelona has a lot to offer and in its underground too!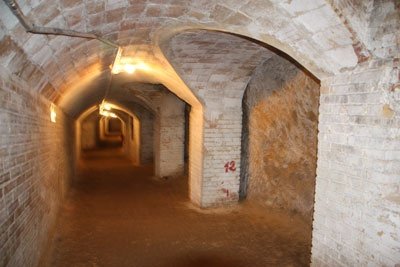 More than that, they are a true memorial to the people that faced the worst.
See more.
Opening Times: From Monday to Friday, 10am – 2pm and 4pm – 7pm (Métro Paral-lel)