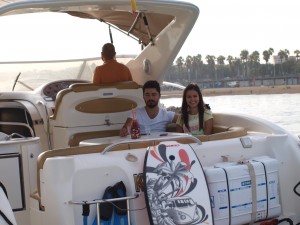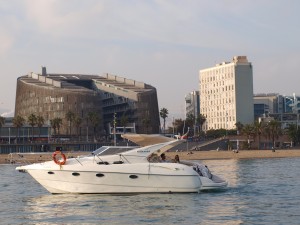 *************************
Enjoy Barcelona from the sea, with sailing boat tours from Barcelona's Port Olímpic. Several tours depart daily and last two and a half hours. Check online or contact the company for  more info on sailing times. Spectacular panoramic city views await!
From March to October you can enjoy Full Moon departures, which leave Port Olympic at 22.30.
Take a day trip and be one of the crew, as you learn the sailing techniques on this splendid 12 metre long boat, under the guidance of a professional skipper. Other options include taking a day trip, which includes lunch in one of Barceloneta's finest restaurants. You could also charter the boat for longer trips, and venture further along the coastline.
Perfect for groups and couples – and very spacious and comfortable inside.
Info:
Address:
Yacht: Port Olímpic, Mooring 2861-2862
Office: Escullera del Poblenou, Oficina 15
Telephone:
+34 639 631 149
Email:
info@barcelonacharter.net
Website:
www.skylinebcn.com
Where: