Internationally renowned as one of the most photographed cities, Alejandro González Iñárritu's depiction of Barcelona in Biutiful (2010) is a far cry from the Catalan capital's conventional portrayal on screen. Neglecting all imagery as a picturesque holiday destination, it exposes the city's darkest and grittiest corners, with only momentary snapshots of the iconic Sagrada Família and Plaça Reial confirming the film's location. Whilst both can boast exceptional performances from Javier Bardem, Biutiful certainly is world's away from Woody Allen's jaunty and insouciant, Vicky Cristina Barcelona (2008).
Awarded with the 'Best Foreign Language Film of 2010', Biutiful is a flawless alliance of the wonderfully talented Javier Bardem, perhaps best known for his role as the remorseless sociopath in No Country for Old Men (2007), and one of the most well-regarded and critically acclaimed filmmakers of his generation, Alejandro González Iñárritu. Iñárritu's partiality towards unmasking the dark side of the human condition, as seen in his Oscar-nominated Babel (2006), is superbly paired with Bardem's sorrowful magnetism, in exhibiting the heart-rending life of Uxbal.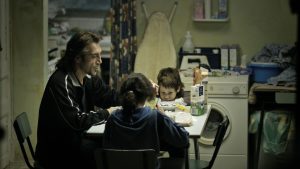 Biutiful recounts the harrowing final weeks of the perturbed single father, and well-intentioned street hustler, Uxbal, who struggles to cope with the demands of daily life. Following his prognosis of terminal prostate cancer, his attempts to ensure a secure future for his two young children know no bounds, leaving him unable to extricate himself from an intricate web of crime. From his management of Barcelona's notorious Senegalese sellers to his involvement with corrupt Chinese gang masters, Uxbal finds himself drowning in a pool of petty criminality and moral decay. That is until his sincere gesture metamorphoses into a catastrophic incident, as a result of a toxic heating-unit malfunction, making Uxbal at least partially responsible for the death of an unspecified, yet substantial, number of Chinese immigrants.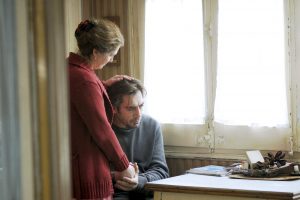 Nonetheless, as Uxbal mournfully recalls the horrific circumstances of his situation, to his spiritual confidante, viewers are encouraged to sympathise with this exploitative character, and perceive his criminal behaviour as nothing less than flaws of his resilient dedication to his family. Perhaps, if it had not been for this film's exquisite self-confidence, Uxbal's unrestrained self-pity would not be so well received.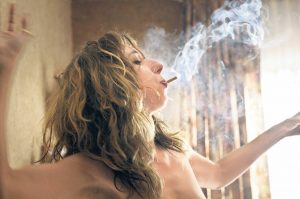 His personal difficulties are exacerbated by his overtly sexual and mentally erratic ex-wife. Played by the remarkable Maricel Alvarez, Marambra continuously seeks the approval and respect of Uxbal, yet her carefree attitude and manic depressiveness fail to convince him that she is a stable maternal figure to their children. In addition to Marambra's questionable parenting abilities, her sexuality is central to her role. Not only does she use it to manipulate Uxbal, in order to facilitate her relationship with her children, but simultaneously with his brother, Tito, in return for a place to stay.
In Iñárritu's quintessential style, the non-linear temporality of Biutiful mirrors that of his previous successes, Amores Perros (2000), 21 Grams (2003) and Babel. The film opens with Uxbal lying in bed with his daughter, Ana, as she tries on his mother's diamond ring, before the focus shifts to a dream-like scenario, whereby he appears in a snow-laden forest. However, in place of Iñárritu's usual fractured and multi-layered narrative, Biutiful solely dedicates itself to conveying the agonising story of Uxbal's melancholy life. Rather, additional dimensions are injected into this film through magical realism, with Uxbal's disconcerting yet powerful capacity to communicate with the afterlife.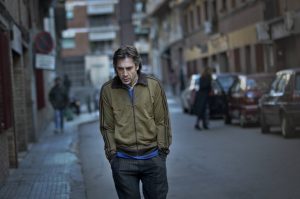 The striking cinematography of Rodrigo Prieto, spectacular as always, evokes a crepuscular Barcelona, penetrated by darkness and immigrant drudgery. His shrewd use of handheld cameras, saturated in the subdued tones of grey and blue, meticulously capture Uxbal's battle to survive on the margins of life and death. With this, Prieto ensures that viewers are dragged hand in hand with Uxbal through the dangerous criminal underworld of contemporary Barcelona and its many tragedies.
The Mexican-born director conveys his sheer brilliance as a creator of unique imagery throughout the film. His artful and pioneering take on exposing Barcelona's gritty underbelly emphasises the prevalent, yet concealed, unglamorous side to Barcelona- a city shown to be brimming with seedy streets, crime and poverty. He promotes the unfortunate foundation of cities, societies and countries all around the world, rather than masking them with the enviable lives of the bourgeois, as so many films do.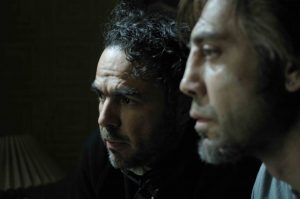 All in all, there is no doubt that Biutiful is magnificent filmmaking, and unquestionably some of the best work of Javier Bardem and Alejandro González Iñárritu. Bardem simply excels with his organic portrayal of an unorthodox hero, and the film's poetic story of eternal love and fatherhood will undoubtedly move and touch viewers from all walks of life. However, it is thanks to Iñárritu's gifted craftsmanship that this modern classical tragedy was so judiciously able to unveil even the 'biutiful' Barcelona's dark side.