While traditionally mass-produced beers like Estrella and San Miguel have dominated the Spanish market, this is the generation where craft beers are making a rise.  Becoming more and more popular among the local population of Barcelona, craft beer breweries are popping up all over the city.  Among all of these brewers, there is one name that stands out: Edge Brewing.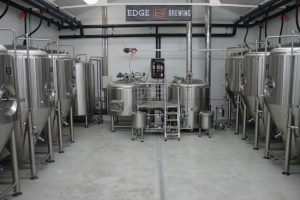 Edge Brewing has, since their opening in 2013, adhered to one principal policy: keeping all of their product, materials and equipment American-made.  Created by Scott Vanover and Alan Sheppard, two Americans eager to join the craft beer craze in Europe, Edge Brewing aims to bring the authentic taste of American craft beers to the shores of Barcelona.  In fact, they are so committed to having it taste just right that they import all of their ingredients for each beer; the hops come from Yakama Valley in Washington State, yeast from White Labs in San Diego, California, equipment from various states, and even the water treatment equipment is from San Diego.  It can easily be seen that this method is making waves in the local beer community; Edge Brewing was named the top new brewery in the world, top brewer in Spain, and Top 50 New Beers in the world out of 60,000 beers.  They were also named the best new brewery in the world by RateBeer.com in 2014, which is no easy feat.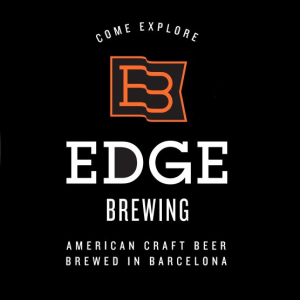 While Edge Brewing has a multitude of both year-round and seasonal craft beers, they all have one thing in common: they're American-style.  For instance, the brewery's year-round beers consist of 6 different beers: the Hoptimista (American IPA), Flor de la Vida (American Pale Ale), Powerplant (Saison), Pure Decadence (Russian Imperial Stout), Padrino (Porter), and Padrino Choc/Vanilla (Porter).  All popular styles of beer in America, these beers really bring the culture from the States to Barcelona.  In addition to these six titles, Edge Brewing also creates many more beer not only for the seasonal changes, but also for special events that they are involved in, the main one at the moment being the 2016 Furusiyya Fei Nations Cup.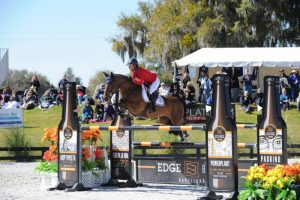 Each year, Edge Brewing chooses a different equine-based charity that they are inspired by.  They then take two of their beers and label them as Edge Equestrian Beers for a year, donating whatever profits they make on those two beers to the charity.  It can definitely be seen that Edge Brewery appreciates the community that they live in, and would like to give back to it.
However, why take my word for it?  Go visit the brewery yourself through one of their reserved tasting hours, take a Tour & Tasting, or even hold a private party!  If you'd like to learn more about the incredible Edge Brewing, or want to find where you can purchase some Edge Beer of your own, visit their website.