Great with bread, wine or tapas. We could not believe that someone did not like cheese. Many people think that Spain is not known for its cheese, especially when with other European countries. But in fact, Spain offers its very own unique variety of dairy delights. If you want to know where to go and eat delicious cheese in Barcelona, do not miss our recommendations!
-Best cheese in Barcelona
Vila Viniteca
Vila Vineteca offers a selection of 350 different handcrafted cheeses and 4.000 typ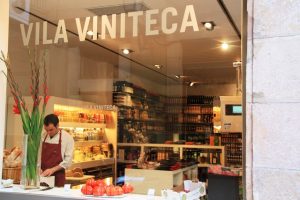 es of wine from all around the world. Lots of their cheese is made in Viniteca´s very own cold rooms, and the rest is supplied from other independent cheese factories in Spain. The prices start from €5, and go all the way up to €275,. Next to cheese and wine they also sells specialties like: Iberian ham, homemade vegetables and even wall paintings. They have in total six stores, four in Barcelona one in Madrid and one in Esparreguera.
Viblioteca
Viblioteca only works with the freshest and first grade products. They have 50 different types of cheese made with raw milk by small producers of diverse provenance: national, French, swiss, Italian, British etc. They have over 150 national wine labels for you to enjoy. The cheese selection changes constantly in order to offer you new and exciting experiences. The prices average around €25.
Colmado Múrria
Colmado Múrria is located in Eixample it is a traditional delicatessen offering tourists the best cheese in Barcelona. Colmado Múrria won the best price for best shop window. Colmado Múrria has more than 240 varieties of cheese, including a truffle gorgonzola for €380, but don´t worry, there are different cheeses for a lot less. The shop also offers plenty of traditional gourmet specialties like chocolate, nuts, coffee, ham, wine and cava.
Formatgeria La Seu
A small cheese shop with an even smaller tasting room in de back, Formatgeria La Seu is located in Barcelona´s Barrio Gotico. There are two options for a cheese and wine experience: either a quick stand-up tasting of three types of cheese paired with wine, or a proper tasting with more varieties. You can be sure to sample delicacies from Cantabria and Galicia, or even the Torta de la Serena cheese from the Extremadura region.
-Local cheese in Barcelona
• You can eat Manchego cheese in every tapas restaurant in the city, and its tastes range depending on its ripeness. So if you want to start with a Spanish cheese start with Manchego.
• Mahón cheese is made of cow´s milk. Menorca has been producing its own cheese for many centuries. Mahón Menorca is the perfect cheese for those that want to truly taste a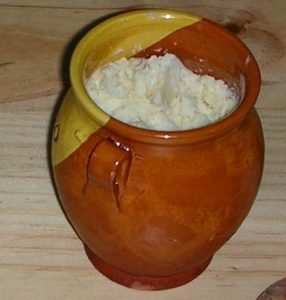 piece of the region´s creamy culture.
• Tupi cheese is a local specialty produced in the region's Pyrenees mountains, and has a strong and fruity taste from the clay pot in which the cheese is fermented. It´s made with Cazalla (a liqueur of dry anise) and either cow´s, goat´s or sheep´s milk.
• Alt Urgell- Cerdanya: This cheese is the first and so far the only cheese in the Catalonian region with a protected designation of origin. It has a creamy soft texture and is sweet in taste. It is very popular by artisan markets and goes great when paired with wine.
As you can understand, the Catalan Capital is a perfect site to taste some of the best cheese in Barcelona and Spain. Also, it does not matter if you like cured, blue, raw milk cheese or very soft… In our city you will be able to find whatever type of cheese you like! Without a doubt one of the things you must do if you come to Barcelona is to buy various cheeses, pair them with a good glass of Merlot, a Sauvingnon Carbernet or a Chardonnay and eat on the balcony or the beach watching the sunset.