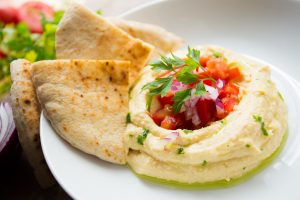 Forget fancy restaurants and Michelin stars, Barcelona street food is undeniably all the rage these days. Some of the best food in the Catalan capital is dished up in quirky, inexpensive eateries, and A Tu Bola is no exception. Nestled away in the bohemian district of El Raval,  at Carrer de l'Hospital 78, it is the perfect spot to escape the city's hoards of tourists and refuel with their wholesome, healthy and tasty grub.
A Tu Bola is the brainchild of the talented Israeli chef, Shira Ben Shitrit. Her nostalgia for home cooking and her favourite dish, meatballs, lead her to open this unique Barcelona street food spot in 2014. The menu comprises of various ingenious ball creations, to suit all palettes and dietary requirements. Whether you're more of a herbivore or carnivore, gluten-free or vegan, A Tu Bola's expansive range of innovate balls means that there is something for everyone. From Asian style chicken to sweet potato balls, A Tu Bola is about so much more than your run-of-the-mill falafel (which they also make superbly!).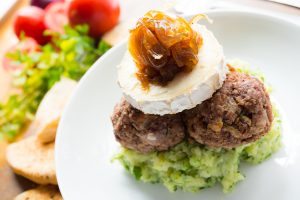 A Tu Bola is a place of individuality, so that you can enjoy truly delicious food that is catered to your particular taste. In addition to choosing, whether to have your balls served in a pitta bread or as a dish, select your sides made from fresh, delicious and locally sourced ingredients. Furthermore, it is up to you whether you would like your balls fried, baked, crispy or steamed. There is no doubt that your experience of Barcelona street food at A Tu Bola is 100% personalised.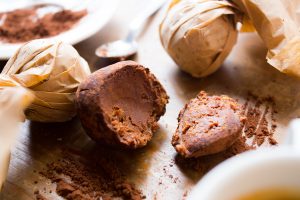 Whether you're heading to A Tu Bola for a healthy hangover lunch or an afternoon pick-me-up with their chocolate ball (a scrumptious blend of chocolate, nuts and cookies), opt to eat in or have your food to go. That said, we recommend dining at A Tu Bola as you can watch the chef prepare your food in the open kitchen, which is a big hit amongst the little ones!
If you're looking for a casual spot for lunch, A Tu Bola – the place that revolutionised the Barcelona street food scene – could not be a finer choice.