If the idea of studying or doing heaps of work in a library all day puts you to sleep at the mere thought of staring at a wall the entire time, you're not alone. Even though pounding out endless amounts of work isn't your exact vision of how you would like to spend your Sunday afternoon, there's no reason why you shouldn't make it more enjoyable by escaping the traditional, boring library desk and indulging in a new study spot. With a surplus of cafeteria's scattered around Barcelona, it can be hard to distinguish which ones are the best to get work done and have the essential working components–good, strong coffee and tasty food, adequate table space, and reliable WiFi. But don't worry, we have you covered with our Top 5 Study Spots in Barcelona. So instead of rushing to the library to get work done, head to these unique spots instead!
CoCo Coffice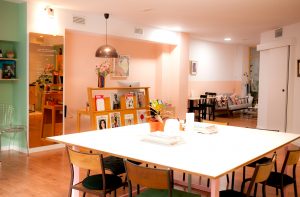 Tons of seating, tons of outlets, tons of coffee, CoCo Coffice is a new, innovative concept that combines your needed cup of coffee with your ideal study location, free from distractions and a great place to focus. This unique coffee + office combination is open for anyone to join and have prices based on the time you plan to stay, ranging from short-term stays of 1 hour to long-term stays of multiple months. Along with access to a comfortable, quiet working environment, part of the fee also gives you access to free coffee, tea, fruit and snacks to keep you fueled for the day! No longer will you have to worry about cramped libraries or loud cafes, but at CoCo Office, you have your own space and are surrounded by others who are quietly trying to get work done too!
Where to Find: Calle Manso 17, 08015 Barcelona, Poble Sec
Babèlia Books & Coffee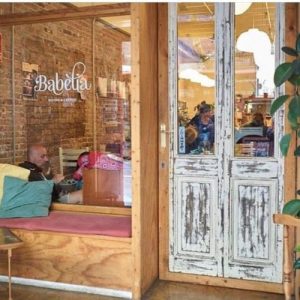 Stacks and stacks of books surrounding you will get you in the "studying mood" at this intimate library/cafe. Sitting in the district of Sant Antoni, you can choose from a multitude of books to indulge in during your study breaks, and you also have a variety of refreshments and snacks to keep you happily camped inside all day. Opened daily, Babélia is the needed colourful and relaxing environment to get down to work!
Where to Find: Carrer de Villarroel, 27, 08011 Barcelona
Bitte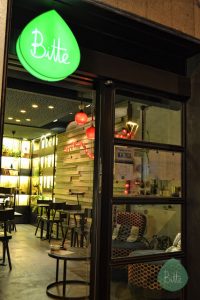 Nestled in the heart of the Eixample district, this gorgeous cafe mimics a tropical island through its botanical gardens, soft lights, and colorful chairs sprinkled throughout. Along with the relaxed environment from nature engulfing the room, there is also a cosmopolitan menu, featuring heavenly Mediterranean dishes that will help to supplement your studies! No need to worry about running out of battery either since they have a specific area for you to charge your laptop!
Where to Find: Carrer de Londres, 87, 08036 Barcelona
Laie Pau Claris Bookshop & Coffee Shop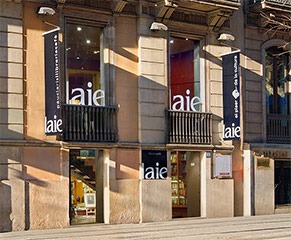 Need a place where you can quickly switch between a library and a cafe without having to take more than a few steps? Laie Liberia has you covered with the lower floor serving as an international humanities bookstore for you to engross yourself in your studies or in their wide selection of books, and a delicious restaurant-cafe sitting in the mezzanine. Whether you choose to do work in their cosy dining room, sunny terrace, or quiet sunroom, you can be sure to get plenty of work done while also dining on their heavenly gastronomic cuisine.
Where to Find: Carrer de Pau Claris, 85, 08010 Barcelona
Almalibre Açaí Bar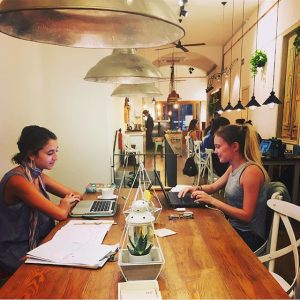 If you hear your tummy growling but absolutely need to get started on your work now, there's no reason you need to sacrifice your appetite when you can easily satisfy both needs! Hidden in the Eixample district, Alma Libre is a hip restaurant/cafe that offers a wide variety of coffee, juices, and vegan food options. This quaint cafe doesn't have a ton of seating, but their aesthetically-pleasing atmosphere and awesome music makes it a favorite among locals. Don't forget to treat yourself for your hard work with their renowned acai bowls and their tasty vegan hamburgers!
Where to Find: Carrer de Girona, 118, 08009 Barcelona
So if you're looking for some delicious coffee and a comfy seat that won't throw out your back, these unique spots will offer you the tranquil ambience where you can get in some deep concentration to get your work done. We assure you that these spots will truly make you feel as if you had spent a day casually relaxing in a hip cafe–who knew studying could be this enjoyable?