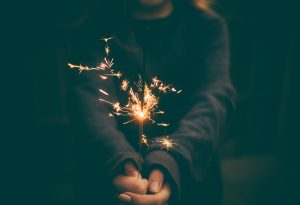 Every year on the 23rd of June, Barcelona (and indeed the whole of Spain) celebrates the shortest night of the year. Festivities start in the evening and last into the early hours of the next day, with locals and tourists alike storming the streets. Referred to in Catalan as la Nit de Sant Joan, this night is all about the fireworks. You will see people of all ages setting off firecrackers, smoke bombs, ground spinners, and Roman Candles amongst others. For the more safety-conscious, there are always sparklers on sale! The celebration of Sant Joan is not a quiet affair, and Barcelona sees one of the liveliest celebrations in the country. The night is loud and bright, so the best bet for any tourist is to join in and enjoy the spectacle.
Where to go
While there is no central firework display, the beaches of Barcelona such as Barceloneta host the largest crowds with parties until sunrise and many people spending the night on the sand. This is a great location for viewing fireworks, as well as an opportunity to see another unique tradition. Scattered along the beach but not limited to it you will see bonfires, a result of a 62 year old tradition that commemorates the famous Catalan author Jacint Verdaguer. Purification rituals see locals burning various items in the fire, symbolising renewal, whilst notes containing wishes are said to come true if thrown into the flames. The most dangerous of the bonfire traditions sees couples jump over the flame seven times for an assured "happily ever after". These can be found in every one of Barcelona's districts.
To see the fire source of all the bonfires, head to Placa de Sant Jaume for 18:30,  where the Flama del Canigó arrives, followed by some fireworks at the top of the city hall building.
Finding high ground is always ideal if you are looking for the best views of the skies. Places such as Montjuïc or the Bunkers del Carmel offer magnificent views, while rooftop terraces and restaurants are also a great solution. Have a look at our latest rooftop terrace review here for inspiration.
What else is there?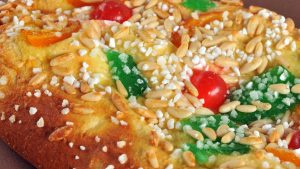 Food and drink is always a quintessential part of any Catalan celebration. Cava is the beverage of choice for this evening, whilst the traditional food is a special candied fruit covered cake known as "coca de Sant Joan". These can be bought in virtually any bakery in Barcelona, and is a great way of savouring a taste of local life!