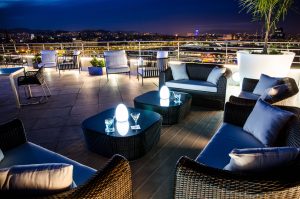 It is no news that Barcelona´s Mediterranean weather lends itself to al fresco drinking and dining. The city boasts numerous terraces and rooftop bars, each offering a different experience.
A venue not to be missed is
Black Marina
, a minimalist roof terrace on the 8th floor of the Eurostars Gran Marina 5-Star Hotel. There are 360 degree views of the city and visitors have a 300 square metre terrace in which to enjoy great food, drinks, and events. The view of Montjuïc mountain, home to the Museu Nacional d'Art de Catalunya, the Olympic Stadium, and Montjuïc Castle is especially magnificent.  The terrace reinvents itself every year, and whilst last year the focus was on Japan, 2017 sees Black Marina direct its attention towards unique and refreshing beverages, ideal to help cool you down during the hot summer days.
The design of the roof lends itself perfectly to enjoying a warm summer evening in Barcelona, the minimal decor working to direct your attention to the panoramas as well as back to the gastronomy and events that visitors can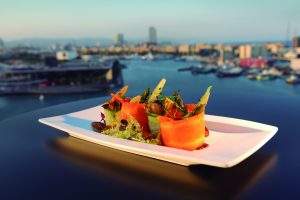 enjoy. Black Marina has an extensive wine menu, as well as Sangria on retainer and world class cocktails courtesy of Javier de las Muelas, CEO of Dry Martini Organisation and one of the most appreciated mixologists in the world. The savours of the cocktails are subtle and sophisticated, directly in line with Black Marina's ambience.
Whilst the cocktails are the stars of the terrace this year, the food does not let the place down. With a diverse selection of tapas available, visitors can choose from all the typical Spanish and Catalan small plates are available. The excellent dishes make for an exceptional tapas experience.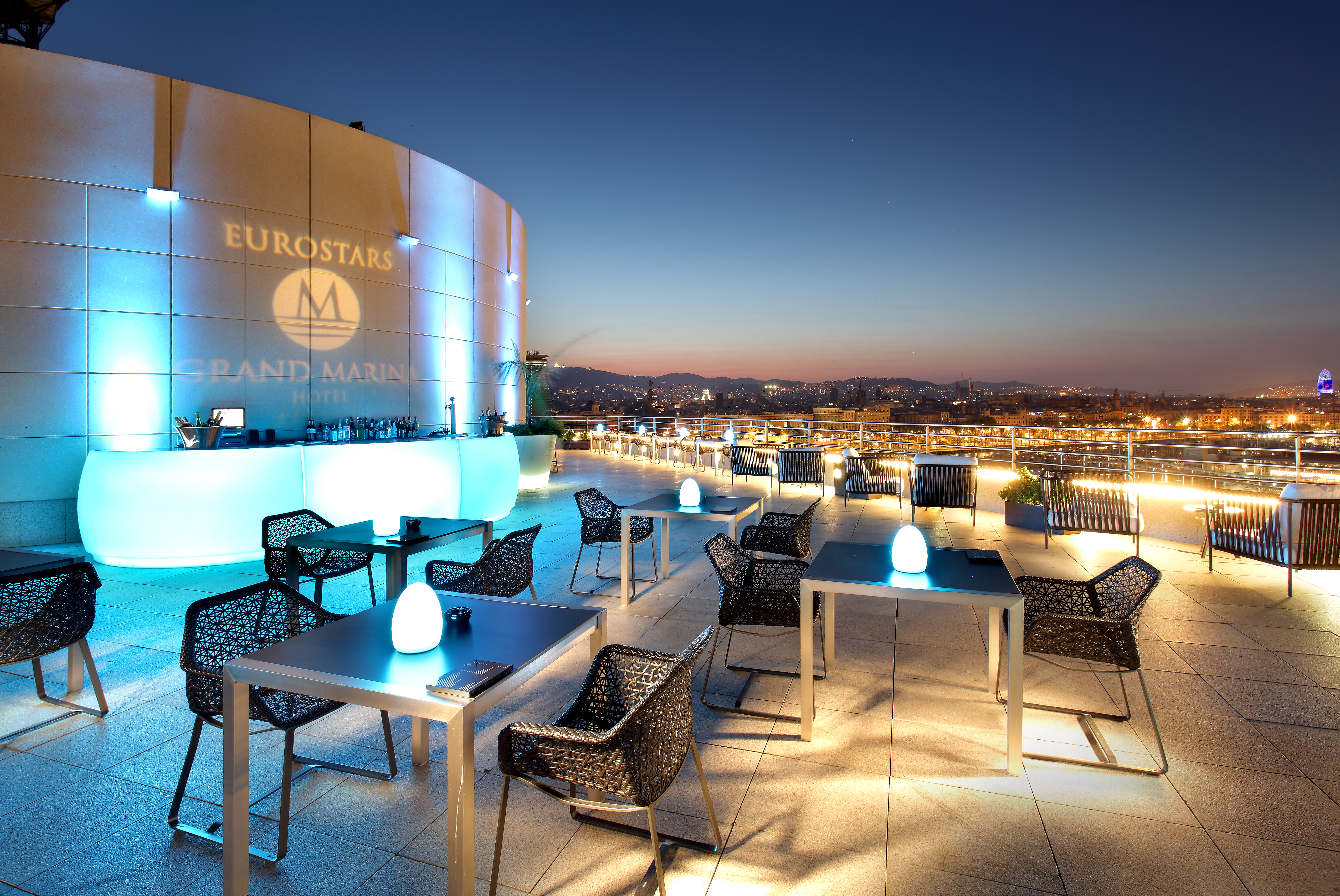 Lastly, check out Black Marina's event schedule and get inspired for a summer of night activities.
May, June and September:
Thursdays – DJ Sessions
Fridays – Jazz Night
Saturdays – Live Music
July, August:
Thursday – Performances
Fridays – Live Jazz Sessions
Saturdays – Live Music
and
Every Sunday, May through August – Flamenco Shows from 20:30 to 21:30h.