Primavera Sound is one of the top music festivals in the world to enjoy if you're into alternative and psychedelic rock, as well as many other genres.  Luckily, yours truly was able to snag a 3-day pass and ended up going to all of the official days.  And let me tell you, these concerts were something else!  From the artists to the people to the atmosphere, everything was top-notch and exciting.  So I wanted to share with you my experience at Primavera Sound, and give a bit of insight into this unique festival in Barcelona.
Setting the scene
Primavera Sound was held again at the Parc del Fòrum, a large open area very close to the El Maresme Fòrum metro station.  The venue was originally created to host the Universal Forum of Cultures in 2004, an event planned by mayor Joan Clos. The park itself is huge, and I can tell you that walking between different stages takes quite a bit of time.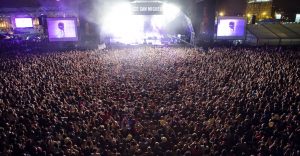 However, Primavera Sound definitely made it easier on the festival-goers; they decided to build the two largest stages with the most well-known bands right across from each other, and play them one after another so that everyone can just walk back and forth between the stages.  And that's exactly what me and a ton of other people did.  The only challenge was that since most people were staying in the same area the entire time, the it tended to get packed.  And while its massive size could definitely hold all of the festival-goers, the later it went on the more of a squeeze it became (especially for the very popular artists).
I was actually a bit surprised by the type of crowd.  See, the festival I usually go to in California, called Outside Lands, is populated by 20-30 year olds who are all generally from the area or at nearby.  Primavera Sound couldn't have been more different; there were people of all ages there, all gathered together to enjoy the music.  There was also a surprising mix of nationalities, although the ones I saw the most were English and Spanish (obviously).  It just proved to me that Primavera Sound is truly an event for all types of people, and is a way for individuals who originally thought they would have nothing in common to get together over a shared interest: top quality music.
Introducing the Bands
As I've mentioned, Primavera Sound had killer artists who I would very much like to go on and on about.  In the interest of space, however, I'm just going to mention a few of the top artists that I thought were the best acts.  Don't agree with my choices?  Leave a comment below and tell me who you think I should have written about instead!
Daydreaming with Radiohead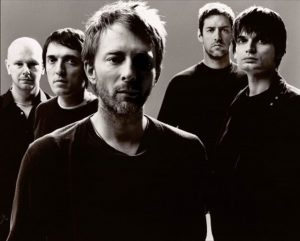 Really, how could I not mention the headliner?  To be fair, I am a huge Radiohead fan so I might be a bit biased, but I thought that the Radiohead set was one of the absolute best of the entire weekend.  A bit of background info for those of you who don't know them: they're an English "rock" band from Oxfordshire formed in 1985 with music written by lead vocalist, guitarist, and keyboard player Thom Yorke.  The reason why "rock" is in quotations is because Radiohead's style jumps around so much between different albums that it can't really be characterized as one type of music.  And at Primavera Sound, they absolutely showed this range of genres by playing music from no less than 10 of their albums, (although 6 of the songs were from their newest album, A Moon Shaped Pool).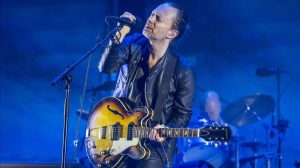 The entire set went on for 2 hours, and a couple of my favorite songs that they performed were Weird Fishes/Arpeggi and Paranoid Android.  In fact, the crowd loved the music so much that after Karma Police they kept singing the chorus over and over, and the band joined back in!  However, the real kicker was what happened after the encore.  No one wanted them to finished, and everyone just stayed at the stage waiting, hoping, for them to come back out again.  And come out they did; Thom Yorke explained that the crowd had been so nice to them that  they would do something special for us.  Radiohead then played Creep, one of their most famous songs. It has only been played a few times over the last 20 or so years as Thom Yorke apparently hates it.  It was a fantastic set by an incredible band, one that I definitely recommend seeing if you ever get the opportunity!
Keeping Current with Tame Impala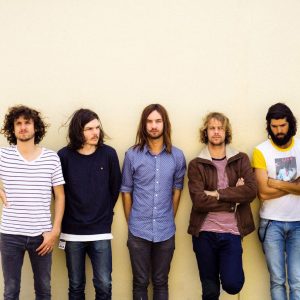 Next up is Australian psychedelic rock band Tame Impala, founded by Kevin Parker in 2007.  They have been coming on strong ever since they first hit the scene, achieving gold and platinum-selling records as well as a Grammy Award nomination and APRA Award.  In fact, with only 4 albums and an EP out they are dominating the stage and top headliners at quite a few festivals.
This band puts the psychedelic in psychedelic rock: their musical style is so unique that it can't really be described in words. I would really recommend listening to some of their songs such as Let It Happen and Elephant.  They're perfect for festivals, and their upbeat music really got the crowd going.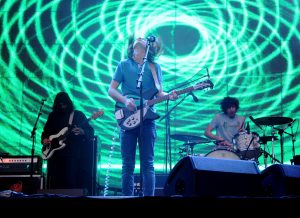 My favorite part of this show was an accident, actually.  The band was about 2/3 through their set when they played one of the most popular songs off their new album, Eventually.  The crowd was getting really into the song, and everyone was singing along to the words, including yours truly.  During the last chorus the band cut out, and the entire crowd kept singing the chorus over and over.  It was only after the 6th or so time that we realized the band wasn't coming back in and maybe something was wrong.
After about 10 minutes of people waiting around, we finally see movement on the stage and notice the band is back.  It was right at this moment that the band decided to come back in strong with the chorus that states "eventually"!  Later they told the crowd that it was in fact a power cut, and it just so happened to occur with perfect timing in that chorus.  Everyone was very cool about it, and the rest of the set continued without a hitch.
The Melodies of Sigur Rós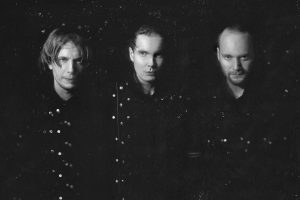 Last on my list but certainly not least is Sigur Rós, an Icelandic post-rock band from Reykjavik created by frontman Jónsi Birgisson in 1994.  This incredibly unique band is especially known for Jónsi's beautiful falsetto vocals and use of a bowed guitar (using a violin bow on a guitar).  Sigur Rós' music is very serene, and creates sounds like you've never heard before by a 3-person band.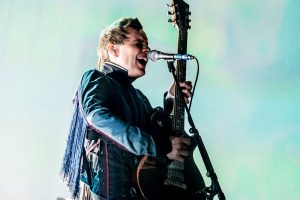 Listen to some of their songs if you don't know them! A couple of my favorites are Saeglópur and Popplagið. While there wasn't anything spectacular that happened during the set like the last two bands, Sigur Rós delivered a stunning show.
Well, there's my take on Primavera Sound!  Any opinions on these bands, or others you thought I should have mentioned?  Tell me in the comments.  For more information on Primavera Sound, visit their official website. See you back down in front next year!