Opium dominates the cluster of swanky nightclubs on the Port Olimpic strip- arguably the most vibrant and happening place in the Catalan capital. From playboys to starlets, its sophisticated vibe attracts only the most exclusive crowd from all corners of the world, making this international hub in line for Barcelona's most stylish spot.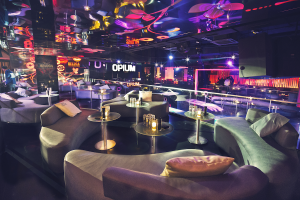 By day, expect to find the city's elite enjoying a light beachside lunch on the largest terrace of the Passeig Marítim de la Barceloneta. Opium's restaurant menu can tempt even the fussiest of eaters with its spectacular array of Mediterranean dishes. With several tapas favorites and it's tantalising selection of seafood and meat platters, the extensive assortment of flavours and textures can satisfy all palettes. Followed by a post-lunch lounge on their inviting cream sofas, accompanied by one of their refreshing cocktails, you can be sure to head back to the beach fully revitalised.
Opium by night is a rather different story. Whilst dinner at Opium is an opportunity for fine dining with unbeatable views of the stunning Mediterranean Sea, people flock towards this venue for its fashionable nightlife. Each night, it's dance floor is brimming with impeccably dressed clientele, ready to party into the early hours of dawn (and often beyond). Complemented by its state of the art design, and an outdoor seating area that spills onto Barceloneta's golden sands, the alluring atmosphere of Opium is hard to say no to. What's more, the club's intoxicating energy is reflected by its mirrored walls, proving once again that Opium has no limits. Not to mention, its DJ decks have previously seen the likes of A-list names including David Guetta, Bob Sinclair, Avicii, The Black Eyed Peas and Jason Derulo.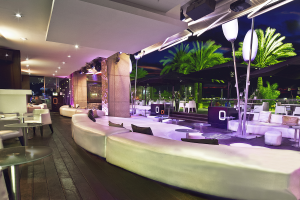 To add to their already impressive repertoire of entertainment, July saw the launch of the second edition of the Opium magazine, following its success in 2016. Hosted by the charming and beautiful Mireia Canalda, the opening party was an exhilarating combination of innovation, glamour and glitz. With an endless flow of Veuve Clicquot and delectable canapés, it certainly was a memorable evening; surrounded by unique acts of live music, stilt walkers, unicyclists and seductive models.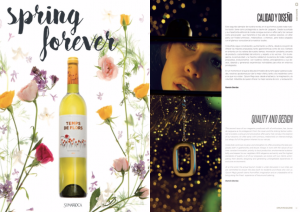 An extravagant collection of all things luxury and design, this magazine exudes elegance, exclusivity and creativity, meticulously capturing the club's ethos. Its striking cover by the wonderfully talented Jaume de Laiguana conveys the sensuality and essence of Opium's after party sessions, never lacking in pizzazz. Its subsequent glossy pages are a celebration of affluence and indulgence, exhibiting an exciting myriad of upcoming top spots and must-haves on the international scene, with grace and character. From fashion highlights, art sensations, exquisite photography, interviews, foodie snippets to the trendiest settings, Opium magazine makes for treasured addition to your magazine cabinet.