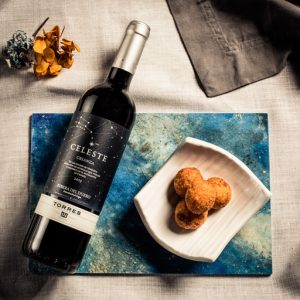 Located on the exclusive and fashionable Passeig de Gràcia, La Vinoteca Torres boasts a top-rated oenological and gastronomic experience. Head to this swish eatery for a romantic dinner on Passeig de Gràcia with your loved one, to enjoy al fresco fine dining in the heart of the Catalan capital. Serving seasonal Mediterranean fare, its exquisite range of dishes are inspired by local flavours and ingredients to demonstrate the crème de la crème of Spanish cuisine. A romantic dinner on Passeig de Gràcia has  never tasted so good! 
La Vinoteca Torres aims to awaken your senses with its fusion of meticulous presentation , flawless service and timeless menu. We recommend their 'Crianza menu' which is a delicious combination of traditional as well as innovative dishes, that will leave your tastebuds singing with joy. With this, you can enjoy a delightful three-course meal, with each course carefully paired with one of Torres' world-renowned wines. The menu offers a range of seafood, meat and vegetarian dishes – all made with high-quality and local products – and presents the ideal opportunity to sample some of their signature dishes and foremost menu picks.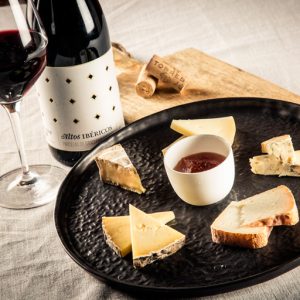 Whilst the menu frequently changes to optimise the usage of seasonal products, the overall structure remains the same. In classic Catalan style, enjoy a chilled glass of cava – Spain's answer to champagne – as an aperitif whilst you peruse the menu. Rather than a simple starter, La Vinoteca serves a medley of tapas dishes, including several local staples from pan con tomate and croquettes to a vichyssoise soup, amongst many others. This is paired with one of their crisp whites, to perfectly complement the saltiness of the introductory dishes.
The main course offers two options for you to pick from, however in typical tapas style, we recommend ordering one of each so that you can sample as many of Chef Mercés' tasty dishes as possible. Either way, each main course is served with one of their oak-aged red vintages, to enhance the richer flavours of the dish. Their desserts are simply phenomenal and are the perfect sweet finish to a superb meal, whether that may be one of their fruitier options or decadent chocolate concoctions.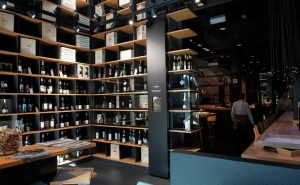 As if the menu alone wasn't enough to trump all other upscale food experiences in Barcelona, the service at La Vinoteca Torres is next to none. Their personal touches certainly don't go unnoticed, and the welcoming, friendly waiting staff create a relaxed and pleasant atmosphere. Not to mention its proximity to some of the city's fanciest bars, namely in El Nacional, offers the perfect way to continue a fabulous and sophisticated romantic dinner on Passeig de Gràcia.