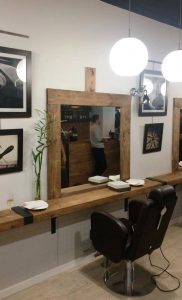 Within Barcelona, the artisanal neighbourhood of Gràcia is recognised for several qualities – creative flair, attention to detail and a timeless notable standard. The principal trade ways of Gran de Gràcia and Torrent de l'Olla host an array of boutiques that provide the latest trends, styles and grooming services.
These days, you only have to casually look around the streets of the city to realise the importance of male grooming; this 21 billion dollar industry has taken today's man from the grottiness of grunge to the delights of dandy (and hipster) with their short precision cuts, traditional wet shaves and beard maintenance routines.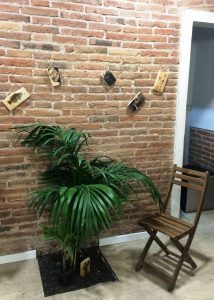 One new address worthy of note in any style savvy men's diary is that of Barcelona's barber shop BCN Cuts, which recently relocated from Gran de Gràcia to its newly extended premises at Torrent de l'Olla, 7. It's obvious on inspection that the location may have changed, but the attention to detail has certainly not.
Industry maestro and salon proprietor Rodrigo Bernal alongside head stylist Alfredo Blanc (notable from Dirk Englelhardt's travel books about Barcelona) aim to take the concept of male grooming that one step further thanks to their full traditional barber service which includes a range of quintessential barber talents. BCN Cuts is a one stop shop which provides urbanites with a range of American Crew styling products, chilled refreshments and jazz music, all of which are encapsulated within a cuttery reminiscent of New York's sultry SoHo.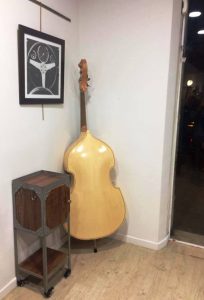 The official inauguration earlier this month saw well-presented well-wishers flock to the salon to enjoy an evening of live music from the Harlem Jazz Club and DJs from Macarena and BeCool Cubes, which set the sound for several hours of contemporary Catalan cuisine being presented alongside a fully packed Mojito themed bar.
BCN Cuts offers a full range of services, from traditional barbershop staples such as the classic haircut (complete with shampoo and condition) at 19€ and a traditional hot towel shave at 19€ through to notable combination packages of haircuts and shaves, including the ideal Christmas gift, the President package which will keep all the Catalan chaps looking well-groomed thanks to their yearly subscription package of 190€, which affords them a monthly haircut plus 10% discount on all American Crew products.
With both the more classic clean cut dandy and rugged bearded hipster looks still juxtaposing, the importance of male grooming looks set to stay for quite some time. BCN Cuts have already forged an enviable reputation as being a cut above the rest, so next time you're in Gràcia make sure you book an appointment in advance before you pay them a visit, to avoid disappointment.