For most visitors to Spain, sampling some of their world-renowned wine is top on the list of priorities. However, successfully navigating the many varieties of grape, region and categories can leave you feeling dizzy (quite literally if you're not careful!). Luckily for us, Wine Courses BCN is here to provide courses, training and tasting opportunities to anyone with the desire to learn more about this fundamental aspect of Iberian culture.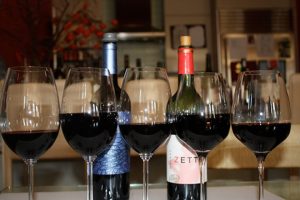 Entitled 'the Spanish Wine School', this is an all-inclusive induction that gives anyone the chance to learn about the long and rich heritage of wine-making in Spain in the most immersive way possible – through tasting! Sample six highly acclaimed bottles with a certified wine educator who will walk you through the entire process: from the harvesting of the grapes to the final corking procedure. Whilst certainly educational, the atmosphere is extremely laidback and convivial with no room for snobbery or pretentiousness. Questions are welcome, and will be answered in extraordinary detail by the resident expert, Sharon Grundy. She has travelled all over the Mediterranean sourcing top-quality labels for you to sample in the special tasting room located in the heart of Barcelona, El Born.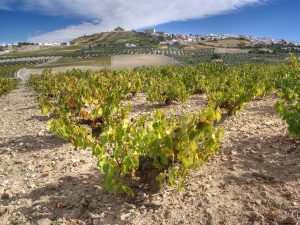 The Spanish Wine School takes a diverse assortment of enthusiasts, equally balanced between residents and tourists. You can either join a group online, or book a private session depending on your preferences, and if you have extremely refined tastes, you may suggest a specific region of Spain to sample wines from. What's more, Sharon also caters for events such as hen-parties and company team-building activities. In short, just about anyone can expand their knowledge on wine, and enjoy an interactive and entertaining afternoon amongst friendly people.
Furthermore, Wine Courses BCN can also give you an internationally recognised qualification in wine and wine service under the Wine and Spirits Education Trust. This body has been active since 1969, and their awards cater for everyone – whether you are involved in hospitality, the wine industry, or simply a keen enthusiast with a passion for learning more. Courses in Levels 1 and 2 are available all year round and there are no entry requirements (besides a zeal for all things wine).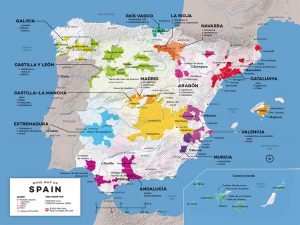 Wine Courses BCN tries, with impressive success, to make wine tasting both fun and inclusive. Sharon is as sparkling and bubbly as the cava she introduces, and effortlessly creates an intimate, friendly atmosphere in which to explore Spain via it's most important export. For the more serious connoisseurs, book onto one of Wine Courses BCN's WSET educational programmes with the link below and expand your interest exponentially.