Eixample is an upmarket district of Barcelona, renowned for its graceful architecture, leafy boulevards and excellent restaurants. One such eatery, specialising in creative yet traditional cuisine, is Vivo Tapas. Unwind in their impressive bar area with a signature cocktail before taking your table for an evening of exquisite tapas dishes, serenaded by live performances.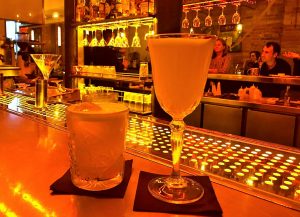 Vivo Tapas pride themselves on making first rate cocktails. Whether your drink of preference is a dry martini, a whiskey sour or the ever popular mojito, the bar's expert staff will concoct an indelible beverage. In their smart uniforms and with their keen attention to customers tastes and preferences, Vivo Tapas' bartenders would not be out of place in a classy 1920s speakeasy. Even if you are not a big drinker, their virgin cocktails stand head and shoulders above the cheap sugary mixtures found in many bars.
Making the experience at Vivo Tapas even more memorable, the venue often have live music throughout the evening. This varies from DJs playing relaxing playlists in the bar area, to jazz bands entertaining diners with popular tracks, to even flamenco shows. Make sure to check Vivo Tapas' website before you book to avoid missing out!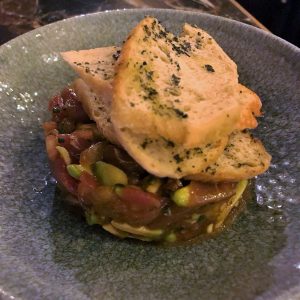 For many visitors to the Catalan capital, sampling some of the Iberian peninsula's typical gastronomy is a top priority. Vivo Tapas introduce tourists to the joys of local fare with pairings such as olives and vermouth or cava and oysters. The first is a common combination, served in bodegas all over the city. Cava (Spain's very own champagne) and oysters may not be an everyday snack for Barcelona's residents, but it is a delicious appetizer that will whet your appetite for more unusual combos.
If you're hungry for more local recipes, why not sample their Spanish omelette with artichokes and Iberian ham. If you've never tried this egg and potato-based dish before, you are in for a treat, and even if you believe yourself well versed in the tortilla española, you will never have tasted one like this. A dish you're even less likely to have sampled at home, the Andalusian style squid with ink has an usual appearance, but is a memorable sharing tapas with ample alioli. Another popular dish in Barcelona, tuna tartare with avocado provides a refreshing balance of fresh raw fish and ripe avocado pear.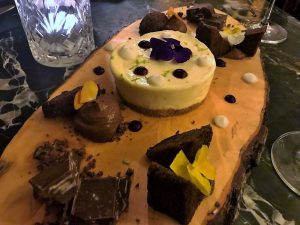 Finally, if you can manage yet another course, Vivo Tapas offer an irresistible chocolate tasting platter. If a refreshing fruity concoction is more to your taste, their superb mango tiramisu may be the choice for you, providing a pleasantly light end to your meal. Fortunately for most tourists, Vivo Tapas is a short walk to many of the principle hotels in central Barcelona so you won't have far to get home!