It's a well-known fact that Barcelona is a city full of surprises, in every sense of the word… Who doesn't feel a little overwhelmed looking at the Sagrada Familia in all its glory? Who hasn't gone to seventh heaven while sipping on a glass of vermouth in Barcelona's Gothic Quarter? And who hasn't splashed in the ocean like a child down at Barceloneta beach? We think you should enjoy every single part of the Catalan Capital- including all of its surprises- so we've chosen the five most unusual shops in Barcelona that you should make sure to visit here during your stay.
El Rey de la Magia
A shop that is more th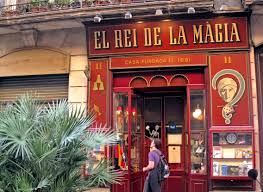 stery. Here you can find everything from the most popular magic tricks, to the most sought for magic materials guaranteed to make you feel like your very own Houdini! Not only does El Rey de la Magia offer every type of magic trick under the sun, but it also has itan one hundred years old and situated on Carrer de la Princesa, El Rey de la Magia is the number one spot for those that find themselves intrigued by magic and mys very own theatre/museum where anything is possible…
After just one visit, we know you'll be hooked. And just as well as El Rey de la Magia also offers magic courses that will turn you into the wizard that you've always wanted to be!
Address:  Carrer de la Princesa, 11.
WaWas
Are you looking for souvenirs to take home with you, or are tired of seeing the same old things in every gift shop? Why not visit WaWas on Carrer Carders, a place that offers every type of souvenir you can think of, but none of which you will have ever seen before. The shop gives a new name to souvenir giving, giving the traditional gift a new and unique design. Without a doubt, WaWas is a must see if you find yourself passing through the Gothic Quarter.
Address: Carrer dels Carders, 14.
Papabubble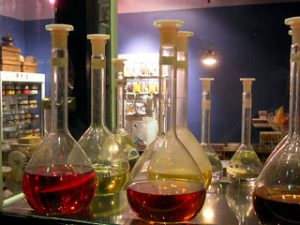 Have you ever wanted to eat sweets that have been specially made just for you? Well look no further. At Papabubble you can treat your senses to a spectacle like no other as you watch how these artisan sweets are made, moulded, shaped, and decorated, right in front of your eyes. The best part? You can even buy the sweets after to take back with you! Some people say that these candies are the best things they have ever eaten. Are you up for the challenge?
Address: Carrer Ample, 28.
Barcelona Duck Store
We're sure that if you ever come across this shop by accident, you'll be sure to enter anyway just for its display of personalised rubber ducks in the window that are calling your name! Without doubt, Barcelona Duck Store is one of the most original souvenir stores in Barcelona. But heads up, these little guys don't actually like the water as they don't really float! But don't let that stop you from buying one. Each duck is individually hand-decorated with love, using 100% ecologic paints. Talk about a great gift to take back with you!
Address: Carrer de la Palla, 11.
Fantastik
Last but certainly not least, is a shop in the heart of the Raval District on Carrer Joaquin Costa, where you can find anything and everything. Fantastik is the perfect place to lose yourself as you navigate through its incredible variety of objects from all around the world. Don't miss out on the section from Mexico, the biggest of them all, that will make you feel like you've travelled halfway around the globe without even leaving Barcelona! Lamps, toys, crockery, amulets, masks… we guarantee it will leave you speechless!
Address: Carrer de Joaquín Costa, 62.