Moving to a new city can prove difficult, especially while trying to learn a new language at the same time. The following tips will help reduce the amount of bumps in the road while growing accustomed to the Barcelona lifestyle.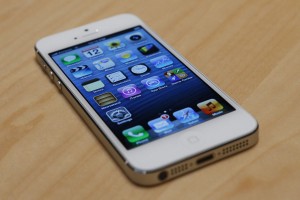 Write down your phone's serial number
As we all know, pickpockets are everywhere in Barcelona, and they are good. especially in the crowded area of La Rambla or on the metro. In the event that you do lose your phone, it is crucial to know the serial number in order to have a chance of finding it. You can locate the serial number on your device, on the device's packaging, or through iTunes.
Download City Maps 2 Go
Although most phones come equipped with a map app, they often use an exorbitant amount of data or require wifi to function. With City Maps 2 Go, simply download the Barcelona map and you are all set! This navigator functions perfectly without wifi or data and even lets you save your favorites spots so you won't forget where you found that cafe with the best espresso or that place that offers free concerts every Sunday. Plus, you'll always be able to find your way home from wherever you may be in Barcelona.

Purchase a cross body bag with zippers inside
This may seem like an obvious tip, but pickpockets are professionals here in Barcelona. Make sure to keep your phone, money, and other important belongings secure in a bag with zippers in the inside to ensure that nothing happens to your belongings.
Research exactly which type of metro pass is right for you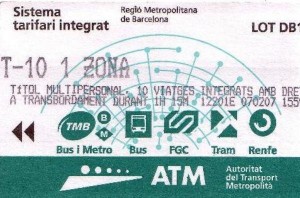 Whether you are just visiting Barcelona for a few days or spending an extended period of time here, a metro pass will definitely come in handy for getting around from neighborhood to neighborhood. While an individual metro pass will run you 2,15€, the ten-trip pass is just under 10€, cutting the cost per tripin half. Another option is to purchase the monthly pass for 52,75€, which is definitely the best option if you take at least two trips per day.

Pay attention to street fliers
This is often how you can find the coolest things to do on the weekends. From jazz festivals, to organic food markets, to free dance lessons, the fliers that seem to saturate the city are actually your key to having an authentic experience in Barcelona.