There are few restaurants in the world, let alone just Barcelona, where the head chef personally explains and serves you each course. But Tast-ller is a restaurant that prides itself on being different. They aim to create a unique, intimate and invariably memorable experience for all their guests. More than just a meal, Tast-ller reimagines traditional dining etiquette and if you manage to book a table, you will discover a new meaning of the term 'restaurant'.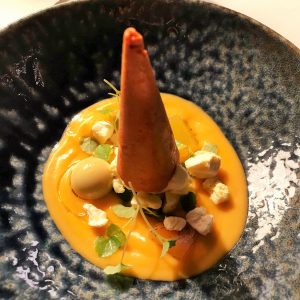 The first impression of Tast-ller is of a purple front door, decorated with flowers and a miniature lamp post – a bold statement to dispel any doubt that this is not your typical eatery. The establishment's staff consists of Michelin renowned chef, Mikel Penador, and a solitary waitress who will greet you at the threshold. Inside, Tast-ller is reminiscent of a large, dark living room; there are few tables and at the rear of the open plan room is the kitchen itself. A distinctly intimate vibe permeates the venue due to its minimal staff and limited guests, introducing personal dining on a new level.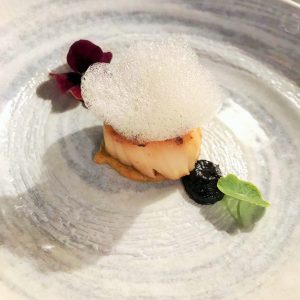 Indeed, as befits a restaurant as eccentric as Tast-ller, every course is presented with an individually spectacular and artistic design. A combination of meticulous attention to detail, thoughtful contrasting of textures, and innovative cooking methods, works to create magnificent, original dishes. Even the plates themselves are novel, varying from paint palettes to conch-shaped bowls, beautifully decorated with vibrant colours. It is every Instagram addict's dream and you will find yourself whipping out the camera with each subsequent course.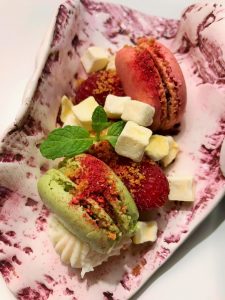 Once you have finished admiring Mikel's aesthetic handiwork, it is time to be amazed by his culinary proficiency. Delicate starters such as his mushroom and truffle cannelloni are imbued with unbelievably piquant flavours that will trump any pasta you have tried before. Similarly, his seafood with black rice darkened with squid ink will blow you away with its rich colours and delectable taste. Whilst unorthodox combinations are present on the set menu, Mikel's skill and expertise ensure they work together naturally. For instance, ground matcha with toffee and mousse truffle, served alongside homemade macaroons and mango cheesecake, promising a sweet conclusion to your incommensurable dinner.
Tast-ller is an immersive experience that will provide you with far more than traditional tapas. It is an avante-garde venture, pushing the boundaries of culinary conventions with both ambition and notable success.