Tourism may be fundamental to Barcelona's economy, but it can be overwhelming for its visitors (and often its locals too!). Many tourists therefore seek a more authentic experience – to drink and eat amongst the locals themselves. Catering for these inquisitive people, Tapas & Beers have created the Local Tapas Tour to allow anyone to do just that. Take a detour off the beaten track and into a traditional neighbourhood with a gastronomic expert as your guide.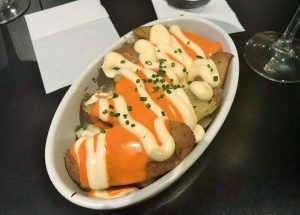 Gràcia is the barrio Local Tapas Tours will reveal to you. This is a cosmopolitan area where a large Catalan population live alongside a growing number of expats. Its low-rise Mediterranean architecture, riddled with close-packed streets connecting wide open plazas, makes its wide appeal instantly understandable. Even better, Gràcia boasts a considerable number of diverse bars and restaurants, including everything from 1950s bodegas to modern cocktail lounges, making it the perfect place for a tapas tour.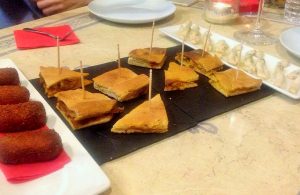 After meeting your guide and group, you will embark on a carefully planned bar crawl, sampling the best dishes each venue has to offer. Tapas & Beers will ensure that your trip to the Catalan capital includes trying the region's favourite snacks, such as spicy bombas, potatoes with fried egg and morcilla (a type of black pudding), and pan con tomate – to name but a few. Since each restaurant or bar will be particularly adept at a certain selection of tapas dishes, the cuisine remains novel at each stop and you will be recommended a particular drink to accompany your meal.
Spain is renowned for certain beverages, perhaps most famously sangria. Catalonia on the other hand, has its own specialties to impress you with. Take, for example, their answer to France's champagne and Italy's prosecco: cava. This sparkling wine is intended to be drunk with a meal and is often key to bringing out the most subtle of flavours. At another stop on your route, the owner may be a connoisseur of vermouth – a spiced wine fortified with absynth or other spirits – and you may therefore be encouraged to begin with this sweet appetizer. Everywhere you go on the Local Tapas Tour, the focus is on quality and authentic samples, and whilst you may only order a couple of plates each time, by the end we guarantee you will be well satisfied!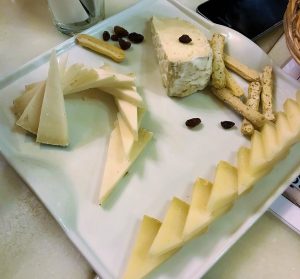 For a newcomer to the city, the tour is very useful in instructing on the exotic local food and drink found in the majority of restaurants and bars. For those more familiar with Barcelona's most popular haunts, it also provides a unique exploration of an often overlooked district where exceptional venues are hidden amongst pretty, narrow streets and vibrant charming squares. Overall it is an interesting journey through some of the best of Gracia's gastronomic offerings and a great way to acquaint yourself with top-class local cuisine.