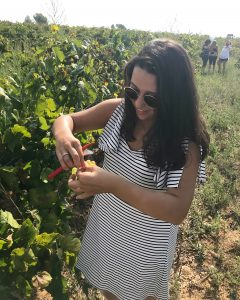 If you're looking to temporarily escape the hustle and bustle of the Catalan capital for the day, don't think twice about booking onto Sumarroca's harvest event. Each year, Sumarroca's fantastic team come together to host the event of the season – despite it being one of the busiest times of the year for winemakers across the region.
Unite with like-minded wine lovers, predominantly locals, for a morning of soaking up the Barcelona sunshine whilst simultaneously reaping vines and sampling some of Sumarroca's finest vintages. Families, couples and friends from the surrounding Penedès region get together for an exciting, educational and, above all, fun experience to enjoy quality time with their loved ones and join in the grape harvest.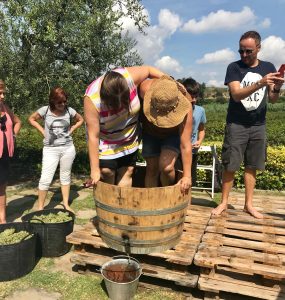 Whilst wine and children don't traditionally go together, Sumarroca ensures that all ages enjoy their time on this unique day. Whilst you get stuck into grape picking, one of Sumarroca's friendly team members will keep the kids occupied with plenty of fun and games (but no wine drinking, we promise!). Once the second part of the morning commences, kids and parents are reunited for a grape pressing contest – wholesome fun for the whole family to enjoy together! Returning to the roots of winemaking, experience for yourself how 'grape stomping' was used instead of a wine press to release the grape juices. Expect plenty of mucky paws, and perhaps bring a spare change of clothes for the little ones – you'll thank us later!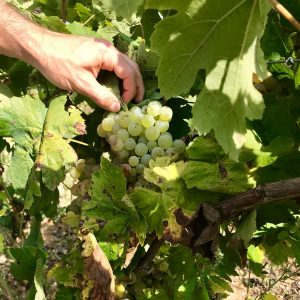 One of the best things about Sumarroca is its privileged setting, nestled amongst the stunning Catalan countryside. Taking advantage of this, the harvest experience ends with a chilled glass of cava (or two) accompanied by plenty of traditional Spanish snacks on their beautiful terrace, surrounded by breathtaking views.
Whilst unfortunately Sumarroca won't be holding another harvest event this year, keep your eyes peeled for 2019's event on their website. Whilst the ability to understand Spanish is recommended if you want to learn as much as possible, it is not imperative as the activities are straight forward. Even with the language barrier, the day provides a unique and enjoyable experience and an insight into local Catalan culture. What's more, it's likely that there will be some friendly, bilingual expats on hand to translate if you find yourself struggling!