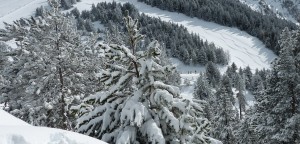 Not only is Masella one of the most popular ski resorts near Barcelona, but it is also one of the closest . Its 64 slopes cover 74km of downhill runs, of all different levels. Its convenient location makes this a perfect destination for a winter day trip, or if you can make a weekend of it that's even better!  The ski season usually begins at the end of November, but with the record temperatures we've been experiencing this year it's anyone's guess when the first snows will start to fall!
Ski and Snowboard
Beginners and children can enjoy 9 green and 24 blue slopes to get themselves started. More advanced skiers will be happy to hear that there are 22 red and 9 black ones which offer more challenging runs down the steeper sides of the mountains. Snowboarders can let rip with the tricks at its La Pleta Snowpark. This includes a superpipe, daredevil rails, high jumps, and a spectacular wallride.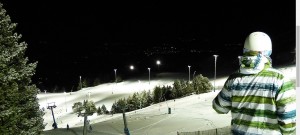 Night Skiing
Thirteen of the pistes are illuminated at night, which allows the breathtaking experience of skiing under the stars. They are connected by 7 skilifts. Masella has the most extensive night skiing facilities in the Pyrenees, and separate skiipasses are available for those who wish to turn up later in the day.
Bars and restaurants
After a morning on the slopes it's time for a rest and some refreshments. Restaurant del Pla de Masella is a great option for a  traditional slow meal, and there are plenty of bars by the slopes where you can get freshly made sandwiches and snacks to make the most of your ski time! Another popular restaurant is Chill Out, also on Pla de Masella. This is also a great place to relax for some après ski fun.
Fun for the kids
If you're planning an outing with the little ones, check out the fun area for kids in Jardí de la Neu, which has games and installations that are ideal for 3-6 year olds.
Best value tickets
Have a look on the Masella website for any special offers available this season. A regular ski pass costs 42€ (adults), and a junior ski pass, or adult half day ski pass (after 12pm) costs 38€. Special offers are available for family groups and students.