Barcelona is a vibrant, dynamic and youthful city, full of energetic and lively people. It is well known for its delicious Mediterranean cuisine, beautiful beaches, gorgeous architecture, and all-year-round sunshine. As well as all this, the people of Barcelona definitely know how to dress well. Some of the most successful and biggest clothing chains in the world are Spanish, not to mention the fabulous up-market designers and shoe brands. For this very reason, there is no better place to invest in some top quality clothes than in the city itself. The array of shopping is varied and diverse, ranging from classic vintage and second-hand gems, to chic and graceful designer pieces and fun and quirky outfits. There is something for everyone, and a  variation in price range to suit any traveller's budget.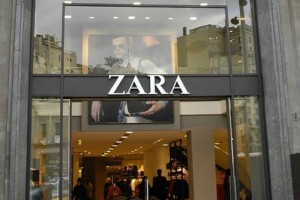 Elegant designer – Passeig de Gràcia
If classic and chic labels are right up your street, then head straight to Passeig de Gràcia. The hub of all shopping in Barcelona, this street is Spain's equivalent to Knightsbridge, boasting beautiful buildings and décor (including the classic Gaudí buildings – La Pedrera and Casa Batlló) and a vast array of gorgeous designer shops, such as Prada, Gucci, Loewe, Burberry and Dolce and Gabanna.
If you are on a budget, or don't want to splash triple figures on a pair of stilettos, then this boulevard also offers classic high-street stores such as Zara, Mango and H&M. Passeig de Gràcia is 100% a must see for any trip to the city, and even more if you are a fashion lover… It is the pride and joy of the city centre, with its scattering of impressive modernist buildings, elegant and flashy shops, and the up-market restaurants. A stroll down here in the warm sunshine is not one to be missed.
Metro – Passeig de Gràcia, Plaça Catalunya, Diagonal.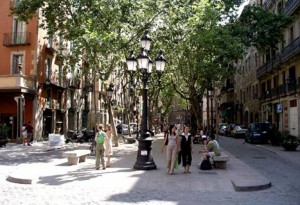 Classy boutiques – El Born 
If you're not so impressed by or interested in the expensive designers, but more so in one-off items boasting classic and elegant chic , then head on over to the district El Born. This beautiful cultural hub is an up and coming fashion district, and also one of the most fashionable and happening places to hang out.
Here you won't find the classic high street stores, or even the well-known designer stores found along Passeig de Gràcia. El Born instead boasts beautiful and classy boutiques and shoe shops – fantastic to find those one off pieces that you are searching for. Take a stroll through the beautifully picturesque and leafy district and have a drink in the sun-drenched squares found around every corner, whilst browsing the alluringly edgy shops.
Metro – Barceloneta, Jaume.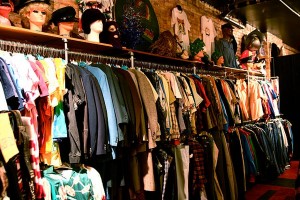 Second-hand/ Vintage – El Raval
Barcelona boasts some great vintage and second-hand clothes shops,  predominantly in the district of El Raval. Located to one side of the famous La Rambla, El Raval is quirky and fun, boasting a fabulous night out and even more fabulous vintage shopping.  Dotted along every street of this district you will find unique and individual vintage shops, with every item you could possibly want, for both men and women alike.
Some shops are kilo shops, where items are measured by their weight, with each kilo having a price attached to it. Others sell items by the piece, ranging from inexpensive and good value for money, to more expensive, exclusive items. Vintage sports jumpers, jeans, dungarees and trainers, to classic glittery gowns and sequin disco vests – El Raval definitely has it all. This is the place to head if you are looking for individual items you won't find anywhere else, be it for a night out, a fancy dress party or simply for beach clothes and day time shopping outfits.
Metro – Placa Catalunya, Liceu, Sant Antoni.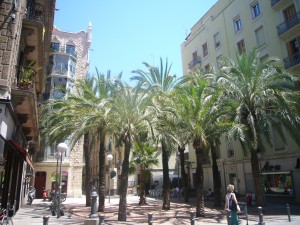 Funky Boutiques – Gràcia 
Although just above Passeig de Gràcia, this neighbourhood can feel like a whole different city. Boasting a distinctly bohemian, hippie and artistic vibe, Gràcia is home to many students and artists, as well multicultural and foreign diversity. Shopping here is great – Gràcia provides the classic high street stores found throughout Barcelona, as well as more arty, funky and independent boutiques.
Gràcia has a uniquely stunning charm, being home to the time-honoured locals and older generation who are attached to its Catalan history, as well as the younger up and coming generation who provide the bustling vibe to the area. This contradiction works well – it makes Gràcia unique and successful.  To find the best shops that this area has to offer you simply have to wander up and down the beautifully charming streets, amble through the squares and discover its charisma and appeal.
Metro – Fontana, Lesseps.