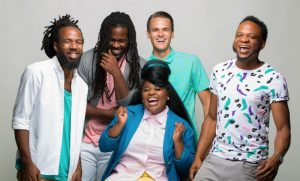 Celebrating its 10-year anniversary in style, Barcelona's sensational Say it Loud festival is back. Taking over the city from the 19th– 31st October, the festival offers an enormous range of events dedicated to celebrating diversity and individuality, and dotted all over some of the most exciting venues in Barcelona.
International culture and identity lie at the corazón of the celebrations, which extend beyond the stereotype of solely a music festival. Over a week's worth of exhibitions, lectures, theatre and workshops from all over the world piece together the festival. Whether you are up for the challenge of 8 hours of Street Reggae or fancy a more sophisticated evening of sangria and jazz, the options are endless.
Say it Loud is set to be an outright success. It is not a huge festival, nor does it boast superstar Western headliners, yet it rivals all other festivals of its kind through its infectiously positive message. Say it Loud celebrates such a heart-warming concept, it would almost be a crime not to pop along and check out some of the most talented international artists around.
 'Las Calles son Nuestras' – Thursday 19th October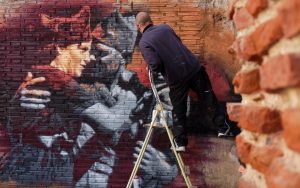 The festival opens at 19.00 on the 19th with an exhibition by Rocblackblock 'Las calles son nuestras' (The streets are ours). A topical, political phrase often seen as graffiti over buildings in Barcelona, the exhibition will provide a sneak peek into the inner 'Barcelona rebelde'.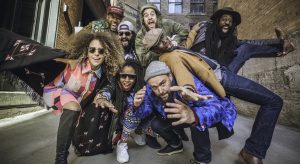 Nomadic Massive – Friday 20th October
Four musicians. Four MC's. Five languages. Hip Hop heroes from Montreal, Nomadic Massive rap in English, French, Spanish Creole and Arabic. Their international basis is a revolutionary approach to modern hip hop, embracing global dialects and cultures in a modern, unique way.
Tank and the Bangas- Tuesday 31st October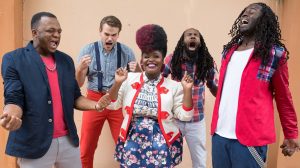 Winners of The Tiny Desk Concert of 2016, New Orleans superstars Tank and the Bangas epitomise the essence of Say it Loud. Their positive energy is utterly contagious, and their ridiculously talented front woman, Tank, is simply magical to witness. A faultless fusion of funk, soul, hip hop and spoken word, Tank and the Bangas are going to put a smile on your face.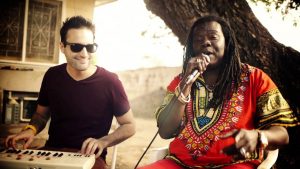 8 Hours Reggae Run – Saturday 21st October 
A FREE 8 hours of reggae on a Saturday afternoon in Barcelona is surely impossible to turn down. Headlined by Pad Anthony, Jamaican legend and pioneer of the new digital reggae genre, the 8 hour reggae run will be so good you'll probably walk out of the Farinera del Clot with dreadlocks.