Every Monday and Wednesday at 10pm, in the Gracia Latina bar, you are invited to free salsa class!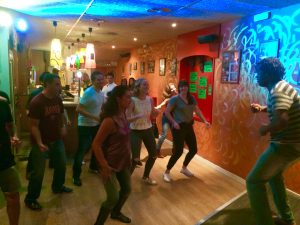 Cuban Wilfredo teaches salsa to all those who care to learn in this little Cuban mojito bar hidden away in the heart of Gracia. With great patience he teaches the steps, making you practise until your hips swing like a true Latino. Although the classes are free, you are advised, (and it is polite) to buy a drink; helping keep this opportunity open. Drinks start at 5€. Classes run from 10pm till midnight. Taking friends will make your experience more fun but it is not necessary as many of the attendees come alone so there is always someone to dance with.
Gracia Latina is a cool, 100% authentic Cuban bar; all the staff are Cuban and their drinks are made true Cuban style. They offer a great variation of cocktails, specialising of course in mojitos as well as beers. The bar also offers something fun every day of the week and all completely free!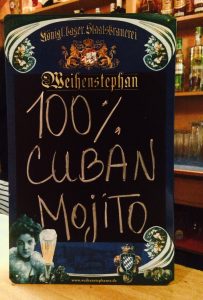 Mondays: Salsa class
Tuesday: Flamenco show
Wednesday: Salsa class
Thursday: Flamenco show
Friday: a 'Rumba Catalana' show
Saturday: Salsa concert and Kisomba class
Sunday: Flamenco show, followed by a salsa concert
So head down to Calle de L'Or, 19 today or any time during your stay here in Barcelona, to meet both locals and tourists and to try something new, authentic and fun.