The restaurant PepaPla offers a refreshing alternative to the typical fried fare found in most of Barcelona's tapas restaurants. Its ruling axiom is to focus on simplistic wholesome dishes which retain as much of their natural healthiness and flavour as possible. As a result, their menu contains a vibrant array of ingredients which draw upon the culinary traditions of half a dozen disparate countries, including Japan, Argentina and of course, Spain.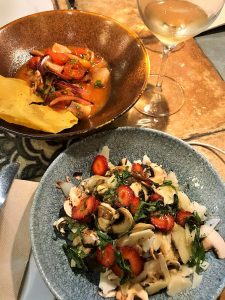 PepaPla can be found in the residential Eixample district of the Barcelona, a short walk from Plaza Catalunya. This area is home to many flourishing restaurants whose location just outside the city centre means that the majority of their clientele are not necessarily tourists. Instead of serving microwaved paella and cheap patatas bravas to naive visitors, eateries such as PepaPla pride themselves on developing exceptional menus to please locals and upmarket sightseers alike. With this in mind, it is perhaps no surprise that they do not even have a fryer, but instead devote energy to sustaining their own garden behind the restaurant where they can cultivate their own fresh fruit and vegetables.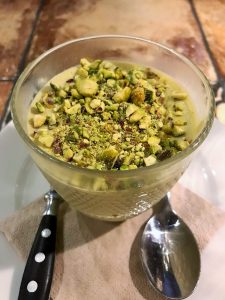 If serving healthy, flavoursome food is the principal raison d'être of PepaPla, their secondary role is that of an accomplished and well stocked wine bar. The selection is broad enough to impress any casual sommelier, boasting organic, natural and biodynamic variations of wine. Besides the many bottles on offer, PepaPla also serve a multitude of vermouths and even craft beers too. In other words, whilst invigorating cuisine is their staple, the drinks menu can more than hold its own and is reason enough to pay them a visit.
But, beyond possessing a diverse drinks menu and an eclectic selection of international and innovative plates, PepaPla is also a beautiful setting in which to enjoy an evening. The building was once an old bookshop and the original charm has been upheld in wooden bookshelves (complete with dusty Catalan volumes), the original tiled floor, and exposed brickwork walls. In the front half of the restaurant are bar stools to perch around the bar and high tables alongside the quaint bookshelves. For a truly special experience, look for a table at the rear of the restaurant where an open kitchen allows diners to watch the chefs hard at work.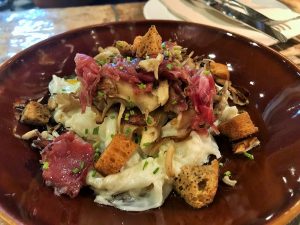 PepaPla is a unique venue for a memorable meal or a glass of your favourite tickle. For the more adventurous, their menu promises many pleasant surprises such as a salad of mushrooms, strawberries and parmesan cheese, or their version of huevos rotos with crutons and chives. Whatever you choose, it will be easy to find a pairing from their extensive drinks list. Head to PepaPla and discover the joys of creative, healthy and simple recipes.