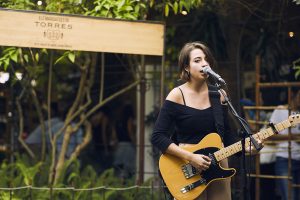 Every first weekend of every month, the people of Barcelona flock to Palo Alto Market, and whilst some popular hotspots rely on existing publicity to enjoy a constant stream of visitors, Palo Alto keeps bringing the most exciting offers on the food, music, and art scenes to its confines. This is no ordinary hipster market – their Instagram description is "oci, cultura i comerç", meaning leisure, culture, and commerce in Catalan. It first opened its doors in 2014, time during which it saw its hosting neighbourhood of Poblenou establish itself as a hub for Barcelona´s youngest and most enterprising residents. Being one of the oldest districts, the blend of old and new makes for a great setting.
Palo Alto market will next open its doors on the 4th and 5th of March, with women taking center stage. This edition tackles equality and female representation in arts and crafts in a way that is relevant and appropriate in today´s social and political climate. The press release for the weekend states: "female power will take over Palo Alto market in March", and we can´t wait. An array of musicians will play in the Aperol club, on the Torres stage, and the Solán de Cabras terrace on site. The loop pedal magic of Paula Grande is something we are particularly looking forward to, whilst the DJs lined up are sure to provide some tunes for you to shake the week off to.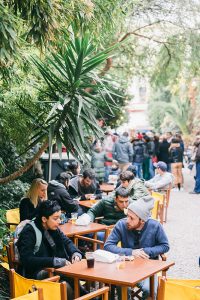 Food and crafts will be the accompaniment to the musical spread, and the stands look the part. La Cantina will offer traditional paella, whilst Niji will bring Japan to Barcelona with its exquisite traditional rice cakes (mochis). Houseware and ethical cosmetics will also feature, so this is one for all you eco warriors!
Furthermore, with tickets at 4€ and kids under 12 going free this is not a bank-breaking activity, but a great way to enjoy the warmer weather!
Address: Carrer dels Pellaires 30