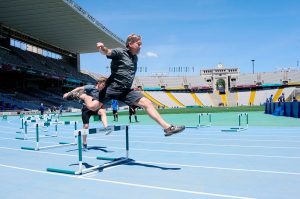 Open Camp is the first theme park in the world dedicated to sports, with carefully designed spaces that offer an unforgettable experience where sport and fun are guaranteed. The Camp provides a rare opportunity to train and play like Olympic professionals. Hosted in Barcelona's very own Estadi Olímpic, Open Camp offers a variety of activities for its attendees, such as Open 360, Open Basket, Open E-Sports, Open Archery, Open Chair, and much more. It'll feel like you are competing in your very own Olympics along with your family and friends.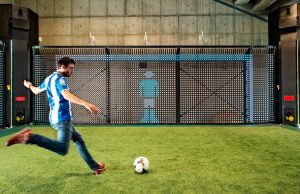 OPEN CAMP 360
Increase your skills in the most advanced training simulator in the world of football. In the Open 360 you will try the most innovative of the training simulators, used by professional players of great European teams, while having fun like never before. Coaches will be there to train you along the way.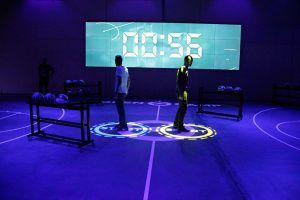 OPEN Basket
Test your speed and accuracy in this real and immersive basketball experience. Follow the lights projected on the first interactive track across Europe and prove your skill. Only players with enough agility and the most accurate wrist will be able to be placed in the top positions of the OPEN CAMP ranking.
OPEN CAMP E-Sports

You can experience playing FIFA 16 in an exhilarating way. In the stand of the Estadi are 32 Play Station 4 ready to be used in the competitions and prove that you are the most virtuous with the command. Overcome the qualifiers and see your victory transmitted by the Estadi's great video marker.
OPEN Archery
Sharpen your marksmanship and practice one of the Olympic disciplines that require more skill and determination. Stretch your arm, take your arrow, place it symmetrically in the bow, aim and shoot, and place it in the centre of the target. Compete alongside three other archers and show that your Olympic precision is worth recognition.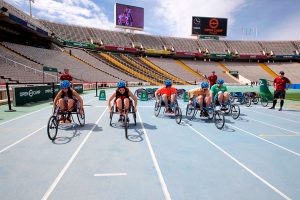 OPEN Chair
Open Camp pays tribute to Paralympic athletes. Try this experience that recreates a real 80-metre race in a wheelchair. Be prepared for a moving experience!
Olympic and Sport Museum Joan Antoni Samaranch
A ticket to Open Camp includes entry to the Olympic and Sport Museum Joan Antoni Samaranch. With a historical, ethical, playful and educational view, the space shows a global perspective of the sport in all its disciplines and modalities. This interactive space is brimming with advanced technology applied to all areas that become a spectacle for the senses. All aspects of sport are represented, from high performance to competitive sport and leisure, as well as the sports practice of people with disabilities.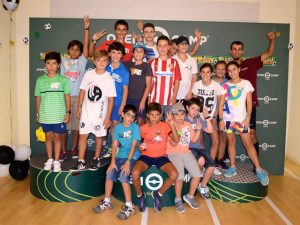 Other
Along with its Open activities, Open Camp offers group activities ranging from birthday celebrations, team building, school events, and much more. Make sure to visit their site for additional activities for your family and friends at Open Camp.
Admission
Please visit Open Camp for admission fees
Date & Time
To view their 2017 calendar click here