The most terrifying season is just around the corner and, honestly, we could not be more excited. So that you can all full get the most out of the mystery and fantasy, Barcelona Connect is bringing you the best legends and scary stories about Barcelona that will make the hairs on the back of your neck stand up. However… do you know what the best thing is? That there is still a lot of evidence around the city (that you can visit) that give evidence to all of these scary facts that happen in Barcelona. You can´t miss this!
-The vampire of Raval
Starting with a strong tale, this is probably one of the most terrifying one you will read (although being honest, it may not all be true). In essence, Barcelona had a vampire running through the streets of Raval and terrorised its locals.
They say that Enriqueta Martí (1871-1913), better known as the Vampire of Pontent street, spend many years kidnapping boys and girls to sell use them for sex services, kill them, drink their blood and make potions and ointments that her clients believed were magical. Enriqueta led a double life, as during the day she disguised herself as a beggar to scour the streets in search of kids who were separate from their parents to kidnap them. Then, by night, she dressed as a noble and went to the most extravagant parties in Barcelona (where she met most of her clients).
On 27th February 1912, her neighbour reported her, because, through the window, she saw a clearly unwell girl who had a shaven head. This girl was Teresita Guitart Congost, the only kidnapped person that we know was kidnapped on the 10th February in the same year. From then, the police found bones for 10 children in the flat, which had their marrow extracted (as Enriqueta used up virtually every part of these kids to make her ointments). After this, Enriqueta was convicted and sentenced to prison for murder and witchcraft. Where she died from a beating by the inmates, as well as a very advanced cancer in her uterus.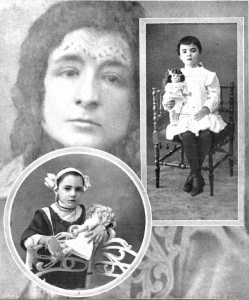 Apart from this figure, Barcelona had another two vampires that terrorised the city. The first was Salvador Cazorlo, who had clear psychological disorders, who killed and drank the blood of a three year old in Terrassa because "the virgin would´ve killed him". The other well-known vampire was as Estruch. The legend about this person is that he died and came back to life as a young person who kidnapped girls, sucked their blood and left them pregnant. The difference from the story of Enriqueta Martí, is that we are not sure if these two are certainly true legends.
-The curse of the Gran Teatre Del Liceu
Another scary story about Barcelona is all about our beloved Gran Teatre Del Liceu. In its early days it was the convent for the barefooted trinity, which was burned down at the start of the 14th Century due to a public revolt. The first building was destroyed when they began to build the first version of the Gran Teatre Del Liceu. The creepy thing about it is, when they were building, they found a number of Monk cadavers, which had been sandwiched together.
Once the theatre was constructed, it was customary to have parties there, one of which was a carnival. According to legend, this pagan festival awoke the anger within the Monk´s ghosts that were in Liceu, and then their spirits began to set fire to the theatre. They say that between the remnants they found a piece of paper that read, "I am an owl and I am alone, if you build here again I will burn it down again". Ignoring the threat, they built the theatre again. It was not until 7th November 1893 when the Liceu suffered a terrorist attack by the anarchist, Santiago Salvador. On that night, whilst the opera of Rossini played, they attached two bombs to the roof of the theatre. One fell between the 13th and 14th row and killed 22 people, the second, luckily did not explode. If you thought that this was everything to happen to the building then you are very wrong. In 1994, the Gran Teatro Del Liceu set alight again in 1994 during some maintenance works that were taking place.
As you have read, this emblematic building of Barcelona has suffered three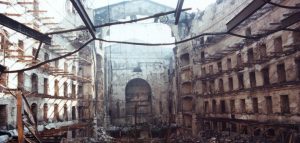 fires, one terrorist attack and was inhabited by ghosts from every class and stage of history. Who knows if the prophecy will come true once more, "I am an owl and I am alone, if you build here again I will burn it down again"… without a doubt, this makes it one of the best scary stories about Barcelona.
The truth is, after having read everything, the hair on our neck is standing up. Yet still, we have to admit that when things are gripping and scary it is more attractive to know. Who doesn´t like to have a bit of fear? If you are like us and have enjoyed reading this post as much as we enjoyed writing it, we encourage you to share this information with your friends and go to the streets to discover it with your own eyes the true parts of the scary stories about Barcelona. You won´t regret it!