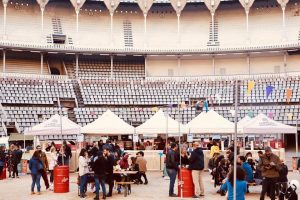 Housed in the last remaining bullring in the Catalan capital, Monumental Club is a totally unique addition to the Barcelona nightlife scene. Having welcomed the likes of Delafé, Miqui Puig, Bigott and Raver Jewish, to name but a few, this club is simply a must if you're looking for a vibrant atmosphere, great tunes and a chance to show off your moves.
In addition to DJs and live music, Monumental Club also features a giant market on the outskirts of the dancefloor. Here you can find quirky fashion stalls selling everything from funky recycled prints to handmade jewellery, as well as startup companies and some of the most delicious street food from local vendors. Our favourite is the Asian stand 'Q Street Food' with their incredible Malaysian chicken burgers which really hit the spot after an evening of boogying with your pals. Undoubtedly, this place is a must for locals, tourists and expats alike.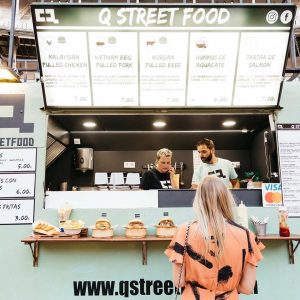 If you enjoy sampling fabulous gastronomic delights whilst partying to a host of top tunes, Monumental Club is well worth a visit for a slightly unusual evening of painting the town red.
Saturday from 12:00 to 23:00
Sunday from 12:00 to 22:00

€3 before 4pm
€8 from 4pm
Admission is free for children under 12