The Mobile World Congress returns to Barcelona once again from February 25th – 28th. This year, the event is to be rebranded as MWC 19 Barcelona, signaling that the telecommunications and IT infrastructure business extends into our lives further than ever before.  The event welcomes even more vertical business sectors into its fold, each representing an increasingly wide range of business interest in mobile connectivity.
The industry gathering is curated by the GSM (Global System for Mobile Communications) Association, which is commonly referred to as the GSMA. In fact, under the theme "Intelligent Connectivity", the event aims to promote the future mobile economy and share thoughts on hyper-connectivity. This includes integrating Artificial Intelligence, 5G, big data and exploring the key topics of content, digital trust, digital wellness and the future.
"Underpinned by 5G and AI, intelligent connectivity is a major technological force that will shape how the world communicates well into the future," said Michael O'Hara, Chief Marketing Officer, GSMA. "Attendees will get to experience the impact of intelligent connectivity firsthand, across the conference and exhibition and the many programmes and events taking place at MWC19 Barcelona," he added.
The congress is a vitally important global event that is very much needed in Barcelona's busy annual agenda to help boost the city's economy. Activities will be hosted across the city, centred around the city's main conference and exhibition locations at Fira Gran Via, Fira Montjuïc and La Farga L'Hospitalet. The organisers expect an attendance of more than 107,000 professionals from over 200 countries and territories. A recent branding refresh means that the series of global events will be known as MWC and will include MWC19 Shanghai and MWC19 Los Angeles

This year's new participants include EY, Ford, Rakuten, Royole and Volkswagen among the 2,400 companies represented, which also include event partners Google, KT Corporation, Sierra Wireless and Turkcell. Senior executives from HTC, Vimeo, Vodafone will make keynote speeches and there will be designated zones for spheres of competence and expertise.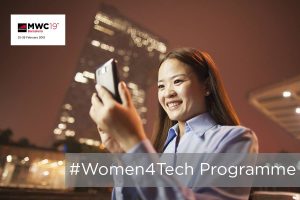 But enough about that. While the organisers are trying hard to distance the industry from mobiles, we want to know more about all the new devices.  So we will be paying special attention to manufacturers like Samsung for innovation in VR/AR, last year's most talked about handset brand, HMD Global for Nokia phones, the new Drone Zone and visiting Digital Planet: The Connected Experience for the lowdown on all the latest and forthcoming apps.
For further information and registration:
https://www.mwcbarcelona.com/attend/register/