'La Selva' (Spanish for 'the jungle') is, as its name suggests, a tropical paradise in the upmarket Eixample district of Barcelona. Just around the corner from the monolithic Sagrada Família, you can dine beneath the canopy of the Amazon rainforest, surrounded by lush vegetation and quirky Latin American decor. The restaurant is particularly renowned for its steaks, offering dozens of different cuts and meats, though the varied menu also includes seafood, salads and vegetable dishes to ensure there is something for everyone.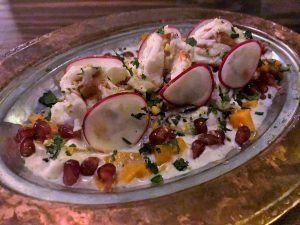 As you enter La Selva, you are confronted with an enormous window that looks into the central kitchen. From most tables in the encircling seating area, this kitchen can be observed as you dine, and it is a pleasure to watch the talented chefs preparing and cooking your food. Indeed, this may even help you make your selection, as you can see the very best on offer. The warm and friendly staff will escort you to your table, which may be a hanging swing supported by vines or a wicker seat, as might be found on a Brazilian terrace.
Guests at the restaurant are treated to a huge selection of starters, ranging from Spanish favourites such as golden brown croquettes with a delicious octopus or beef bechamel filling, to international specialities, including delicate tuna tataki and an assortment of seasonal grilled vegetables. The best recipes from around the Iberian peninsula are employed by La Selva, so why not try the delicious Andalusian calamari or the steaming casserole of mussels and clams.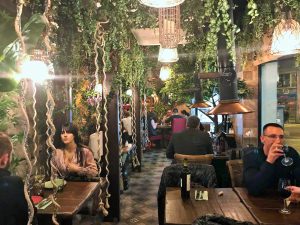 Though you may think the best is over after trying La Selva's excellent starters, your jungle experience has barely begun. The carnivores amongst you will be in heaven when faced with their Frisian beef. Matured for up to three months to improve the flavour, these steaks are as succulent as they are filling. Alternatively, seafood dishes like the charcoal cooked salmon or grilled sea bass arrive beautifully arranged upon a bed of fresh vegetables and buttery new potatoes.
For a restaurant modelling itself on a tropical paradise, it is no surprise that their desserts feature fruity concoctions and exotic combinations. To make your decision easier (and temptation all the harder to resist), the waiter will bring you the various sweet options available to salivate over. Faced with so many tempting post-dinner treats, it is impossible to leave without sampling their creamy pear and ricotta duo or one of their homemade cannolis.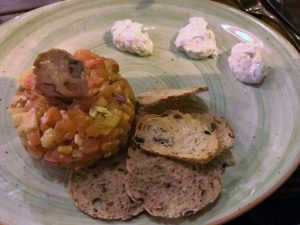 Even if the food were not carefully arranged and expertly cooked, La Selva would remain an attraction in its own right due to its distinct theme and unique ambience. Fortunately, their experienced chefs are well qualified to prepare memorable and delectable meals, using the freshest ingredients, that you can enjoy in the charming ambience of an indoor jungle.