Jungle Jungle have been running the underground scene in Barcelona now for the past 10 years. Joe Hale catches up with the crew to chat about how much the Barcelona music scene has changed and what challenges they have come across along the way.
First of all, congratulations on 10 years, has it gone fast?
Egres: Erm no, [laughter]It's not been a constant battle for us in Barcelona.
Tamen: Well I guess when we started the music that was played by most people was the more commercial stuff and we didn't really play that. It was completely different to what anyone else was doing. If we didn't play a really simple beat pattern people would stop dancing. It was a learning curve for us.
Egres: People used to ask us for their money back at our parties. That doesn't happen any more, we've gone from that to where we are now!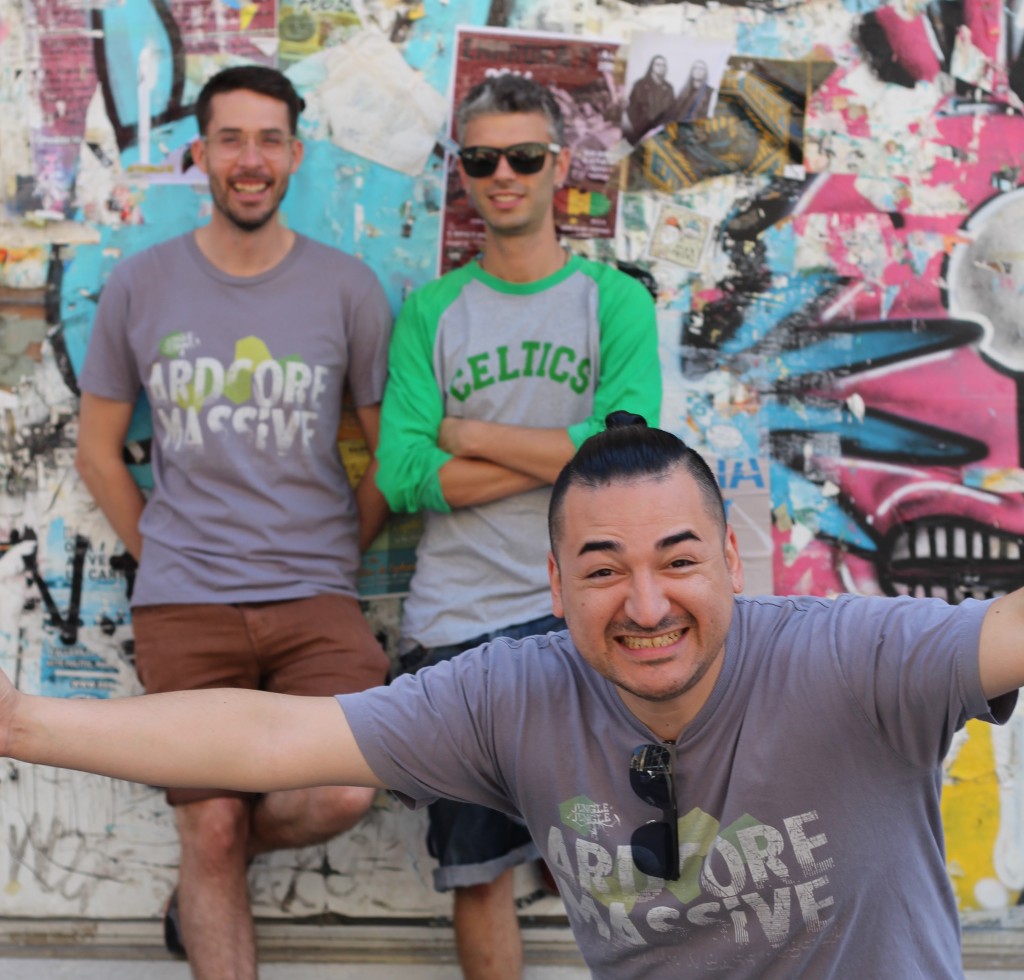 Would you say since you started that the scene has changed in Barcelona?
Sekev: Completely. We came from an era where the people asked "Drum and what?" Now whether they like it or not at least most people know it.
Egres: There used to be record shops that focused more on our music, which helped to intrigue and feed the DJs. But they've all closed. There's one that still has a few Jungle/Drum & Bass records, but not new releases. That obviously affects the DJ circuit in a negative way. Before, you would run into other DJs in clubs or in record shops. Record shops were the temple of our music.
Egres: The internet is great because so much information is available, but record stores were a hub for meeting up with each other and talk about our music. Obviously we are only talking about the DJ side of things, but it certainly does affect what you hear at parties and what the crowd ends up liking or disliking or going to hear. So that's changed a lot since we first started.
Tamen: On the other side as well, the collectives were really active when we started. We were kind of the new guys. There are a lot less parties; there used to a lot more clubs with Drum n Bass in them, but that's started to change in the last year or so.
Egres: And that's why we're here. In the past they would come, not like what they heard and would then ask for their money back. Now, they may still think "what the f— is this?", but unlike before, they find themselves in an environment with people who do like it. You can then see how they end up giving in and enjoying the music. You can see them experiencing something for the first time.
Egres: We always try to find DJs with different vibes that may live here. We are very open to having DJs with different vibes play. Your mag caters to English speakers who are here in Barcelona living or visiting. Over the years, I've heard a lot of foreigners that love Jungle/D&B who have gone to another party or two and left with a really bad experience. They say they don't want to go back to that as they're used to a different vibe. We are here to say that we were actually looking for you guys. We cater to the people who understand the music and when they do find us, they do tell us that. They really appreciate that we are there and that they didn't know we existed, and of course we aren't commercial promoters so we don't have big means of communication. We just have social media and the streets where we put our posters to reach everyone so our following is very much a word of mouth kind of crowd which is a blessing for us.
Just let all your readers know that they can come check us out and hopefully will see that we have created our own home for the last 10 years and we've been doing something that we feel that they will enjoy.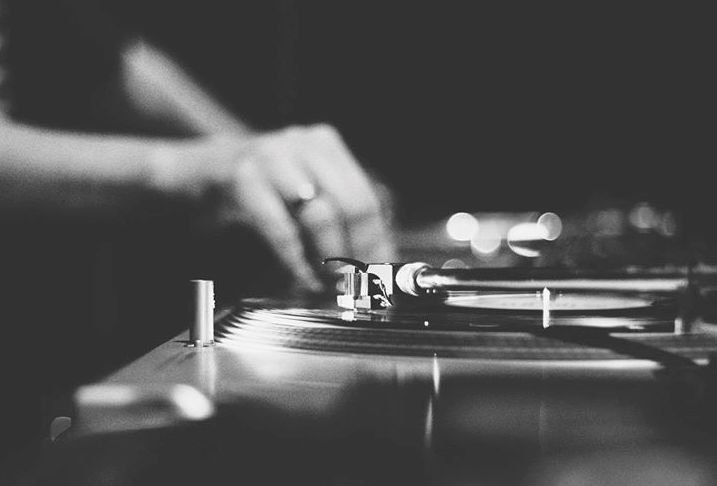 Egres, your DJing started in New York, do you think this has influenced your style over here in Barcelona?
Egres: Completely. Musically speaking, I've only recently seen how it's going full cycle in the way that I play, perform and how I hear the music and the experience I try to create. I try to recreate the 90's Manhattan vibe, were completely different people went together to events just to enjoy the music multiple nights a week. I see now that's really what's defined me as a DJ.
That is why I created Jungle Jungle, because I needed the base to be able to be myself and not transform myself into another Barcelona DJ. I looked for talent that could become powerful components to a group, sort of like the Wu Tang Clan. Each one of them has their own strength and together we can attack from any angle!
What can we expect at your Jungle Ting session at Upload on the 16th of April?
Egres: Locally we have a member of the original collective from Dubcelona, his name is MA Z. He's a legend here.
Sekev: He was one of the first people to play Drum & Bass in Spain. He was playing at Sonar festival in 99'. It's also his birthday on that day, he deserves this set.
Egres: The other artist is a UK representative, Sam Rai. An original Junglist. He's been great for us over the years and our crowd loves him.
The main guest is a really big deal for us, people who have been around and have been listening to Jungle/Drum & Bass for a long time will know who this guy is. We wouldn't have been able to bring him if it wasn't for him and his agent, as they really wanted to come down and play in Barcelona. We don't normally just say yes but because of who it was we had no choice. He is one of the most important producers in the history of Jungle/D&B. He was signed to Virgin Records and released endless amounts of Jungliest anthems. It's an honour to have him play here. It's the first time he's played in Barcelona or Spain.
You said before about finding new DJ's for your events, how can DJ's who want to play get in touch?
Tamen: Probably the best way is by coming to one of the gigs. That way they can also see what the vibe of the party is. We have had various people contact us over the years asking to play, but their music style is completely different to what we normally play. When they haven't been to one of our events they just don't understand.
Sekev: We like new music and new skills nothing more. So if you send us some music we will definitely check it out
Egres: We're tip-toeing around music genres aren't we? I want to make it clear that we aren't pre-judging music at all. I will say that what we've been doing for these 10 years is making a home for the other styles that don't have a home in Barcelona. So we aren't against jump-up, tech-step or neurofunk, we love it and in fact it has been heard at our parties. But the thing is, this type of music is already gets played at a load of parties here so it's very important for us to open the doors to all the other sub genres of Jungle/D&B. It doesn't matter to us if you're amateur or professional. We do play a lot of DJ's who first gig is at our party. But keep in mind, we only do 12 events a year, so there isn't much room to put everyone in. Just keep yourself inspired and keep coming to our events. Eventually you might get the surprise call.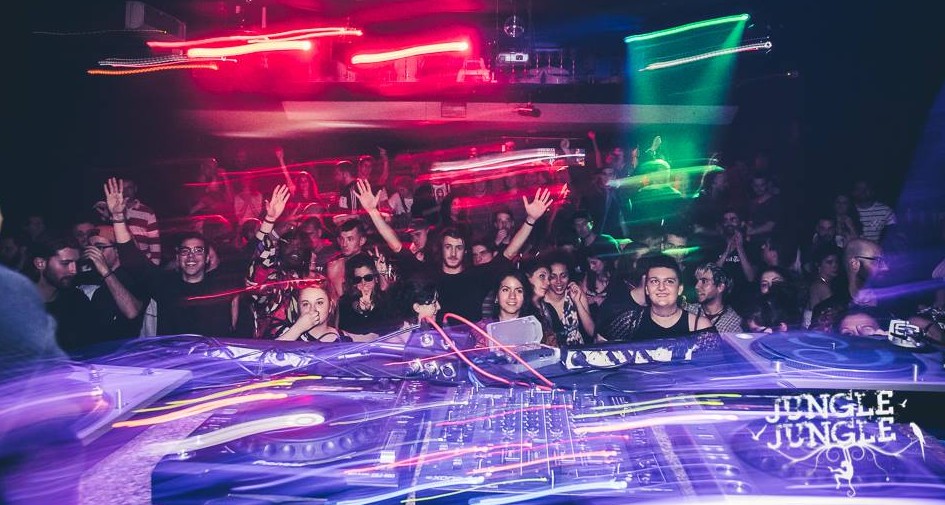 You can check out some of the Jungle Jungle Mixes here
Signing out!
CULTURE • JUNGLE • DRUM & BASS