Make the most of Barcelona's 300 days of sun per year and see the best sights from the saddle with Happy Rental Bike Barcelona. From their centrally located shop, not far from the beach, you can hire out bikes for the whole family: anything from kid's bikes, trailer bikes, cargo bikes, tandems and baby seats. What's more, they have a team of enthusiastic guides who are experts in navigating Barcelona's labyrinthine streets and showing visitors the wonders and attractions of this ancient city. Whether you're a keen cyclist or simply want to make the most of the Mediterranean sunshine, look no further than Happy Rental Bike.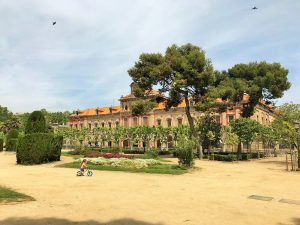 Whilst you can choose to take a bike out on your own, we strongly recommend opting for one of Happy Rental Bike's tours. Although Barcelona is undoubtedly a cyclist friendly city, with extensive bike lanes and a long flat beachfront, some of the busier areas can be daunting without a guide to lead you. Plus, Happy Rental Bike guides will show you the very best routes and sights around, sharing their intimate knowledge of this culturally rich metropolis along the way. They even offer a la carte tours that you can design yourself, to ensure you see all your favourite locations.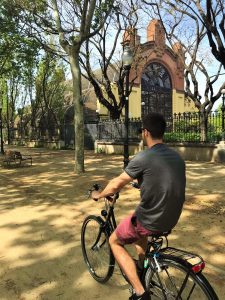 Barcelona's 1,000 year history and rich, diverse culture means that it's easy to pass by many of its significant sites unnoticed. This is where a professional guide comes in most handy; to entertain you with stories and anecdotes about the Catalan capital's timeline, from Roman settlement to modern party hotspot. They will also explain the meaning and significance behind important names such as Parc de la Ciutadella, La Rambla and Montjuic which might otherwise remain a mystery to you. With their local knowledge, you will be shown secret spots and hidden locales for stunning photo opportunities and magnificent views. Moreover, when you book your tour, you will be asked to provide some details about your interests and preferences in order to tailor your experience particularly to you and your group.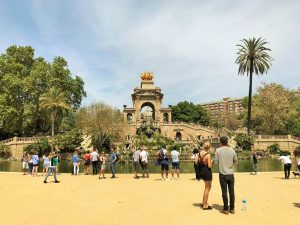 Much of Barcelona city centre is pedestrianised and you will quickly see the advantages cycling offers over both driving and walking. With two wheels, you can cover ground debarred for taxis, and even get to places quicker than by car thanks to the many shortcuts possible only for cyclists. In a four-hour tour, you can tick off most of the main attractions that draw millions to Barcelona each year, and even in a two hour trip you can easily see the highlights. The reasons for choosing Happy Rental Bike are many, since not only is it fun and efficient, it is also sustainable and environmentally friendly – there really are no downsides!