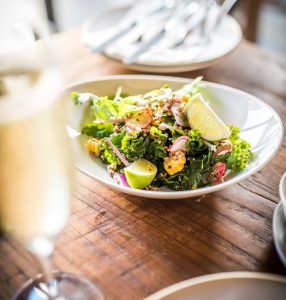 For those familiar with En Compañia de Lobos, it will come as no surprise that Gats is part of this highly rated restaurant group. Their avante garde decoration, dotted with tropical plants, present a rustic, informal appearance to the dining area, whilst the monumental bar gives off distinctly modern vibes. Whether you can nab a table outside or opt to take your meal indoors, you are guaranteed a relaxed yet energetic ambience to soak up.
The menu itself is divided into tapas, ceviches, salads, rice dishes and mains. Since they are primarily a tapas eatery, we recommend ordering a selection from each category and sharing in the typical Spanish manner. Whatever your personal tastes and preferences, Gats' international offerings span from comfort food like nachos with guacamole, to refreshing seafood dishes such as red shrimp ceviche, and the king of Spanish cuisine: paella.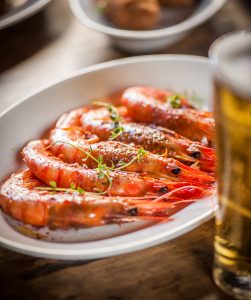 If you are searching for a traditional Catalan lunch or dinner, you can find all the typical components at Gats. Munch your way through a selection of golden croquettes, salty Padrón peppers and patatas bravas like a true local – ideally whilst sipping a glass of cava or a caña of Estrella. Continue your gastronomic venture with a plate of acorn-fed Iberian ham and a carefully selected cheese assortment. This latter combination is particularly popular with another Catalan favourite, crusty bread 'buttered' by rubbing with tomatoes and flavoured with garlic, salt and olive oil. Known as pa amb tomàquet in Catalan or simply, 'tomato bread', this delicious snack originates from the Spanish Civil War and is consumed with practically every meal.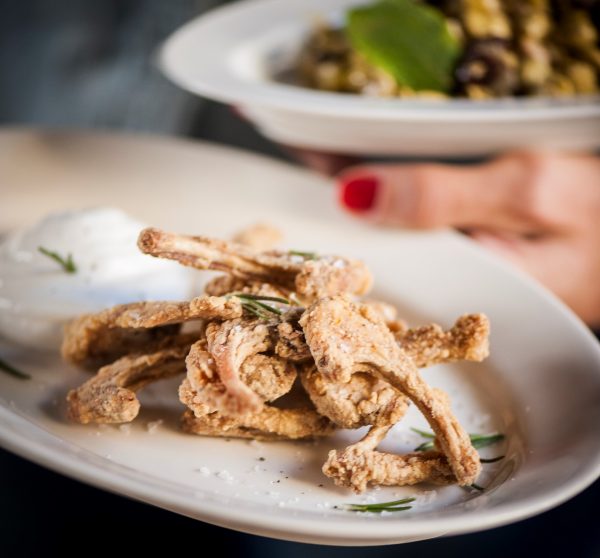 Once satiated with Gats' savoury menu, you will be pleasantly surprised to learn that they also have a short and sweet dessert list to offer. Finish your meal with one of their delicious cakes or a light bowl of fruit and you will have received the full Gats experience.