When looking for nightlife around Barcelona, there are quite a few options you can take. There are bars that specialize in pretty much everything. From American bars to Irish pubs, there are many choices out there. Another way to explore the bars and nightlife is to go by neighbourhood. Each neighbourhood has a fairly distinct set of characteristics in the bars and clubs in the area. If you are looking for some gay nightlife take a look at Gaixample, a small subsection of the Eixample neighbourhood.
In Gaixample, you will see some common characteristics of a gay neighbourhood around. You will see rainbow flags, fashion directed towards men, a larger amount of same sex couples, etc. It is not significantly distinct from the rest of the city because Barcelona is a very gay friendly city.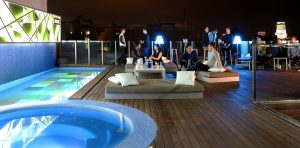 For those looking for a place to stay with a fun atmosphere and a great rooftop bar, the Axel hotel is probably a good choice for you. Claiming to be the first "hetero friendly" hotel in the world, this hotel will certainly be open and friendly to any gay couples looking. Its lovely rooftop bar has a great view of Barcelona and a fun group of people around. The drinks are not cheap but they are tasty. The crowd at the bar tends to be made up of guests of the hotel, locals and tourists from around the city. It is a fairly well known place around Barcelona. This area is located near the University of Barcelona and is fairly easy to get to. On the metro, the closest stops would be Passeig de Gràcia or Universitat.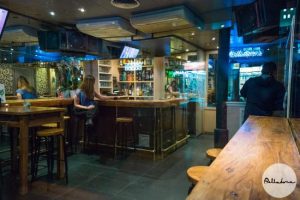 If you are looking for a less expensive place with a good atmosphere, visit the Belladona. It is a nice gay bar next to the university. The bar has two sides with seating in each part. The people are all nice there and the drinks are quite reasonably priced. Their mojitos are one of their specialties and they are delicious. The atmosphere is a fairly relaxed one. Most people there are having a drink with friends so the overall environment is quite laid back.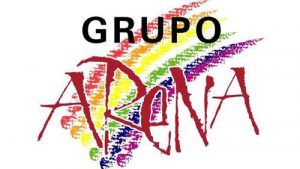 There are not many nightclubs in this neighborhood but one that can be fun to go dancing at is Arena. They have a few different locations, each with a different theme, but they are all around Gaixample. While it does have a cover to get in, the cover includes a drink and the club is a fun one. They have a nice sized dance floor and can get pretty crowded later in the evening. It is open very late so you can really dance the night away if you want to.
There are a bunch of other places in and around Gaixample that are fun to go to so I would suggest exploring around some more. Some other places to look into would be Átame, Punto, and Berenjenal. It is a fun area to be in so make sure to check it out.