De Flor en Flor Flower Festival  
As Easter festivities commence, el Poble Espanyol will hold the second edition of De Flor en Flor festival from April 13 to 17. The festival of flowers and gardens of Barcelona, will fill the plazas and streets of flowers, plants, colors, smell, music and lots of activities for the kids.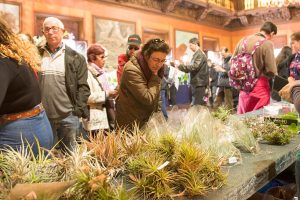 Activities for kids and adults
During the five days of the festival, the guests will enjoy 18 floral decorations distributed through the streets, squares and streets of the village and a large list of activities for the entire family. Activities include, an exhibition of orchids by the Catalan Association of Friends of the Orchid, a Bonsai exhibition provided by the Botanical Garden and the Catalan Association of Friends of Bonsai, an exhibition of the roses of kindness by the Friends of the Roses Sant Feliu de Llobregat, an exhibition of the Watercolour Association of Catalonia related with the floral world, and a quick painting contest for children and adults accompanied by live music.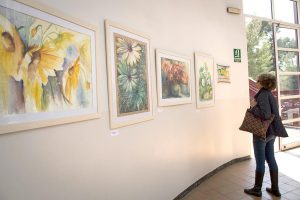 The program will also include a series of workshops designed to enjoy the plants and learn of their individuality. The mysterious orchids, the admired bonsais, the surprising tillandsias, the kokedamas and the bulbs will be some of the protagonists of these workshops. The kids will be able to start in the art of cultivating an urban garden and the participants will have the opportunity to dive into floral art.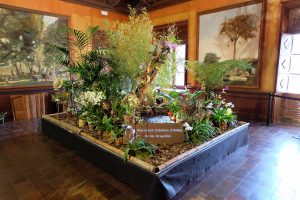 A Project integration, sustainable and United
As in the first edition, De Flor en Flor, is collaborating with ASPACE a nonprofit founded in 1961 by a group of parents whose goal is to serve people affected by cerebral palsy by using an innovative model and multidisciplinary care as the treatment and rehabilitation. Since its participation in the first edition of the festival, ASPAC has been working continuously in the village harvesting plants. For this second edition, a group of people with cerebral palsy collaborated together with the Botanical Garden in one of the decorations that would be displayed during the festival. This second edition will also count on the support of Castle Nursery School in St. Foix, a special education School that will create one of the floral decorations that will be displayed at Poble Espanyol during the festival.
Dates
April 13-17, 11am to 7pm
Location
Poble Espanyol de Montjuïc
Price
Prices may vary, visit poble-espanyol for more details