Everyone agrees that summer is the best season to relax, put your bikini on, sunbathe, and enjoy some quality time with friends and family… all of this with a cold beer, of course. If all of this sounds right up your street, don't miss out on La Fira del Poblenou!
La Fira del Poblenou is an event created especially for lovers of beer, since there will be more than 200 varieties of beer on offer inside the festival (both national and international), produced in 50 different breweries. The best part is, all of these beers are artisan, and definitely not of the ordinary.
In the 8th edition of the festival you will be able to enjoy live music and Dj's, beer presentations and tastings, 15 food trucks, open workshops with professional brewers, activities for children, and the best selection of artisan beer in Spain with a corresponding award ceremony… all of t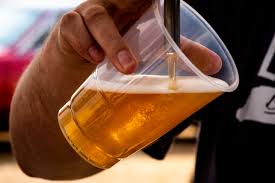 his just 100m from Bogatell beach!
If you don't have any plans this weekend, then set yourself this date. Enjoy a taste of Spain with the best beers from Catalonia, Madrid, The Basque Country, Galicia… you can discover the whole of the Iberian peninsula with just one sip! If you're feeling on the adventurous side, you can even taste beers that are a little further from home, like those from Italy, Portugal, Poland, Belgium, Sweden, The Netherlands, Denmark, Great Britain, The U.S.A, and many more…
Because of how popular the festival has become over the last few years, the Fira del Poblenou is now considered the best artisan beer festival in Spain…. So, are you tempted?
-Fira del Poblenou: national championship of artisan beer
On top of everything La Fira del Poblenou is offering, this beer festival will also be in charge of hosting the biggest national artisan beer championship, which, thanks to its incredible success in previous years, will be celebrating its fifth edition. The aim of this event is to highlight the best beers produced in Spain. The judges will give out 102 prizes over 34 categories, awarded by three different m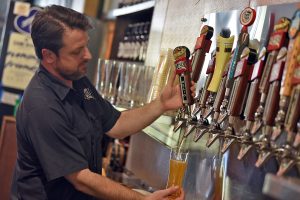 edals: gold, silver, and bronze. These judges in question are a team of artisan beer professionals who will decide which beer wins each category, as well as choose the best Spanish beer of 2019.
This year a new stand will also be incorporated into the competition, dedicated solely to the gold medal beers which triumph each category. This way, you can taste some of the best beers from this year's event, those which will also be featured in next year's beer festival of La Fira del Poblenou.
-Information:
Opening Times:
Friday 5th 16:00 h a 00:00 h
Saturday 6th 12:00 h a 01:00 h
Sunday 7th 12:00 h a 22:00 h
Location:
Rambla de Poblenou / Passeig Calvell (Parc del Poblenou)
Metro Line 4 (Poblenou / Llacuna)
Bus 6/26/36/H14/H16/V27