Cheese makes wine taste better, and wine makes cheese taste better- fact. Yet, whilst the amalgamation of these two products began as an ancient practice, it has developed into a complicated and nuanced culinary art. Parés Baltà will introduce you to the fascinating realm of wine and cheese with a guided tour around the winery and vineyards, followed by a tasting session to uncover Spain's penchant for this classical pairing. Whether you're a sommelier, an affineur or a complete novice, your visit to Parés Baltà in the sublime Penedès region will leave you with plenty of food for thought (and wine, too).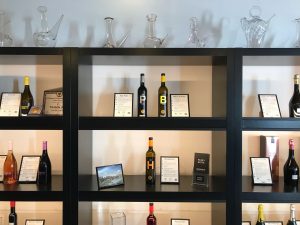 The tour begins with the esteemed history of the winery, from its inception in the eighteenth century to its present day operation, more than 220 years later. Nowadays, you can find the two grandsons managing Parés Baltà and their wives as the company's dynamic winemaking duo. This strong sense of family is apparent in each generation's resilient dedication to their work, and not to mention the supreme quality of their wines. Whilst formidable familial ties are partly their secret to longstanding success, their biodynamic approach to farming has certainly contributed to their extensive range of internationally acclaimed wines. From their own their own beehives to expedite pollination to a flock of sheep to fertilise their soil, Parés Baltà is full of innovative methods to continue the ecological cultivation of their vineyards, as demonstrated on your vineyard tour.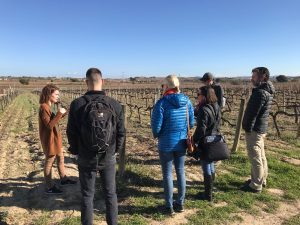 A trip to the barrel room and their 33-feet deep cava cellar will provide an insight into the lengthy yet intriguing production process, from picking the grapes to bottling the wine. Several oak barrels filled with a multitude of grape varieties line the walls, from a Syrah and Cabernet Sauvignon for full-bodied reds to a Chardonnay and Gewürztraminer for oak-aged whites. As you step underground, you'll be greeted with racks of ageing cava, carefully turned and nurtured to create the perfect sparkling wine. Whether you prefer a Macabeo, a Xarel.lo or a Parellada, their expansive selection of traditional cavas will be sure to satisfy the pickiest of palettes.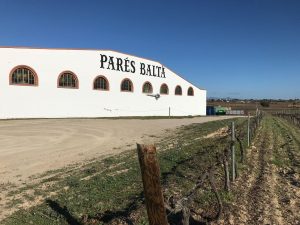 What better way to test your newfound wine expertise than with a wine and cheese tasting masterclass. Whilst both are fermented products entwined with profound complexity, understanding the subtle harmonies between cheese and wine is a skill in itself. This fascinating exercise will teach you how to utilise all your senses to fully appreciate and enhance a wine. Some say cheese and wine are soulmates, and Parés Baltà's in-house specialist will reveal how to select the appropriate style and texture of cheese, to best complement a wine's plethora of tastes and aromas.
Whether you're looking to rejoice in the cheese and wine marriage or simply seek temporary escapism from feverish city life in the majestic vineyards of the Penedès, Parés Baltà is a wonderful addition to a trip to Barcelona. What's more, if cheese doesn't take your fancy, the winery also offers wine and chocolate pairing to suit those with more of a sweet tooth.